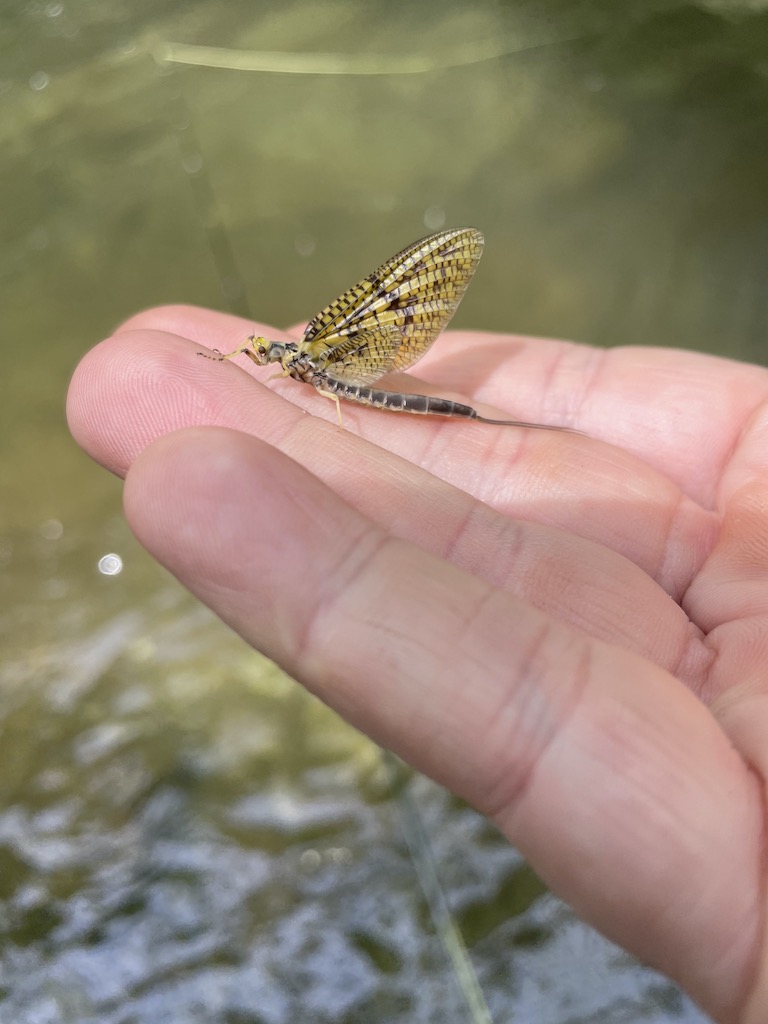 Location
Smoky Mountains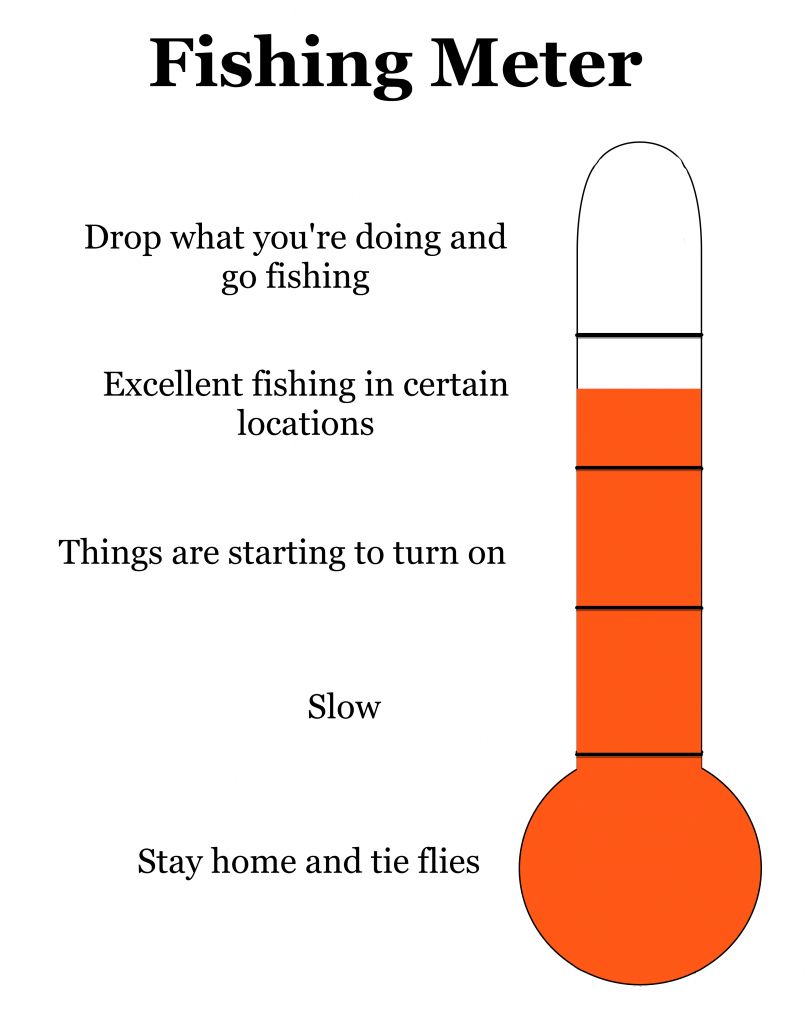 Water Levels
Little River: 264cfs / 2.20 feet
Pigeon: 472cfs / 2.08 feet
Oconaluftee: 531cfs / 1.90 feet
Cataloochee: 113cfs / 2.67
Water Temperatures (approximate)
Low elevations: 52 – 56 degrees
Mid elevations: 50 – 54 degrees
High elevations: 50 – 52 degrees
Current Conditions
We're coming off a pretty weird week… at least for mid May. Another big rain system brought water levels up early in the week. The accompanying cold front played all kinds of havoc with feeding patterns and hatches. It was pretty weird to be fishing in mid May in full waders and a fleece jacket! Things began to stabilize by the end of the week and it looks like that trend will remain heading into the coming week.
My personal highlight of the week was running into a pretty nice hatch of Green Drakes. These are big mayflies that are always rumored to hatch in certain locations in the Smokies but few people ever see more than one or two. This is only the third time I've seen them come off in good numbers and they definitely got the attention of the fish. Of course, they barely hatched at all in following days.
Projected Conditions
It should be warm and mostly dry this week. As a matter of fact, it looks like it will be down right hot next weekend. I'm expecting the activity to finally start showing some consistency this week. Fishing should be really good most anywhere but as it really starts warming up next weekend, expect low elevation fishing to slow down a little in the afternoons.
Tips
With things warming and water levels normalizing, fish should begin spreading out more and you'll likely see activity picking up in the pockets. This is great dry/dropper water. Choose a buoyant dry fly, preferably yellow, and drop your favorite nymph about 15″ off the back. Most days your strikes will be split about 50/50 between the dry and nymph. You can read more about rigging here and you can find more specific fly recommendations below.
Hatches/Fly Suggestions
We are firmly into "yellow season," when most everything hatching is yellow in color. Look for bigger numbers of sulphurs (#16), Light Cahills (#14-12) and Yellow Sallies (#16) over the next month.
As always, a good selection of attractors will get you through most situations. Parachute Adams, Parachute Hares Ears, Thunderheads, Adams Wulffs and Royal Wulffs always do pretty well. But as mentioned above, you'll want to be sure to have some dry flies in yellow. A Neversink in #16 – 14 is a staple for me. So is a Yellow Stimulator. I'd also have a selection of Parachute Sulphurs and Cahills.
For nymphs, try Hares Ears, Pheasant Tails, Copper Johns and Tellico Nymphs. And with so much stuff hatching, now is a pretty good time to start experimenting with soft hackles. Check out my Hatch Guide for complete hatch information.
We're also on the front end of terrestrial season. As things warm, fish will begin feeding a lot on ants and beetles. Inchworms are becoming more abundant as well and a Green Weenie can be a killer this time of year. It's a great fly to drop off a dry fly.
As a matter of fact, lets just make the Green Weenie our featured fly this week. If you've spent much time fishing the Smokies, you've likely heard of this pattern and probably fished it. Don't be fooled by its simple appearance… fish dig it!
Featured Fly