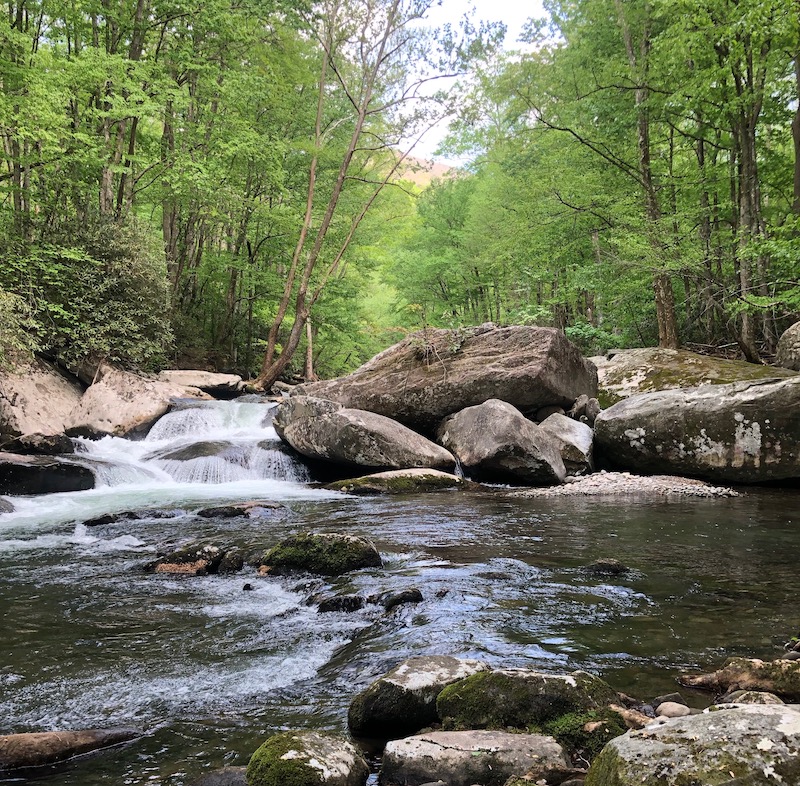 Smoky Mountains
The Smokies have been fishing great and that should continue into June. The biggest concern right now is water levels. After a wet and wild spring, we haven't seen rain in the mountains for over two weeks and the streams are starting to show it. However, the weather forecast for the first week of June shows a little better chance for precipitation so hopefully we can get back on track.
Lower elevations will likely fish pretty well through the first half of the month, but as water temperatures continue to warm, expect the best fishing conditions in the mid to higher elevations, particularly by the latter part of the month.
We should continue to see sporadic hatches of Little Yellow Sallies, Light Cahills, Sulphurs and tan caddis. Larger golden stones are still hatching at night but fish are sometimes still looking for them in the early morning. Also start looking for Isonychia nymphs to start moving around toward the end of the month. But terrestrials will be the main course from now until fall with trout looking for beetles, ants, inchworms and the like.
Clinch River

May is often my favorite month on the Clinch but heavy water releases left it largely unfishable for most of the month. Water releases have started to relax now and it's looking like June could be a good month.
We'll hopefully still see some Sulphurs hatching in the late morning and afternoon through most of the month. Of course, midges are abundant 365 days a year and will be the fly choice most of the time in June. There are many patterns that will work, but it's tough to beat a standard black Zebra Midge.