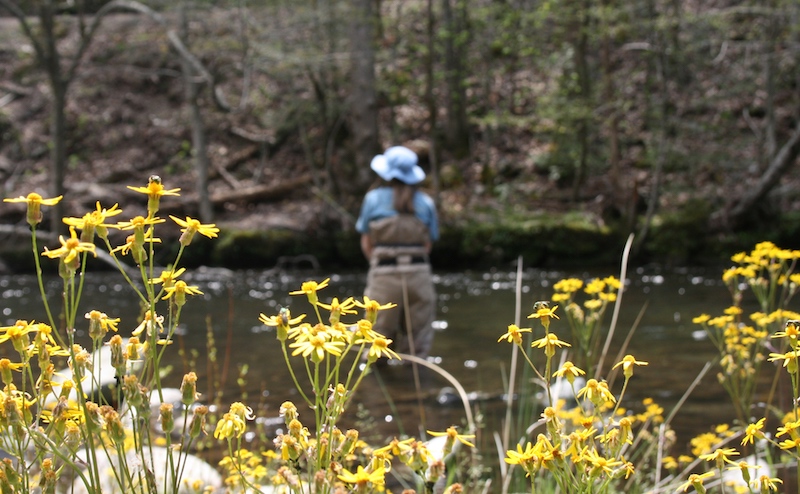 Smoky Mountains
Spring is slowly easing its way into the Smokies. March was pretty much what we expected. Cold overnights kept water temperatures below 50-degrees for most of the month and fishing was pretty tough. Though, there were some intermittent moments of good fishing mixed in. And things improved a little more during the last week of March with slightly warmer water temperatures stimulating hatches and getting the fish moving.
It looks like that trend will continue into early April. Expect slower mornings but fairly productive afternoons. There will likely be a potpourri of hatches. Hendricksons should be the main event for the early part of the month. Red Quills and March Browns will likely start making appearances later in April. Interspersed will be a periodic BWO's and a variety of caddis and stoneflies.
A #14 Parachute Adams will be my default dry fly choice this month. If fish are rising and won't take the Adams, start looking around and try to better match the color and size of bugs on the water.
All and all, things look good for April. There will most certainly be a few dips in temperature that turn the fish off, but the long range forecast suggests a mostly mild and dry month.
Clinch River
The Clinch didn't fish at all in March. Nearly every day saw discharges of more than 25,000 cfs all day. I don't know for sure when it will be back in shape. Flows have reduced to an average of 8000 cfs. That's still too much but it's a step in the right direction! If dry conditions persist, we may see fishable water by the end of the month – hopefully in time for a sulphur hatch! I'll be keeping an eye on it.