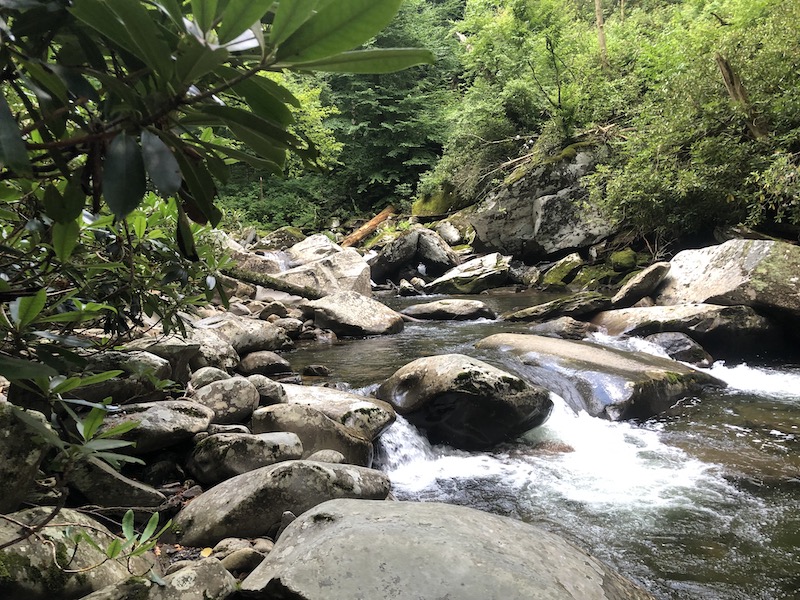 Smoky Mountains
We had a pretty good July in the Smokies. As one would expect, most of the productive fishing was in the higher elevations. Most of my time was spent in the backcountry, and for those willing to walk a ways, fishing was usually good! A big rain system dumped a ton of water on us the weekend of the 20th and we had to cancel a few trips, but a wonderful cool front followed and brought very mild temperatures for a few days.
August should mirror July but likely without the rainfall. August is usually dryer and probably a little hotter on average. Again, expect more activity up high and on smaller streams. Terrestrials are still the main fare for trout flies.
Clinch River
We saw a little bit of good water on the Clinch in July but not much. This year's rainfall has kept the dam churning. We have, however, seen a recent change in that trend and are beginning to get better flows. Hopefully that will continue into August.
If so, you'll likely see better water in the morning and early afternoon. Don't expect to see much in the way of hatches except for midges. I'd tie on a dark Zebra Midge as small as you dare to go!