Wade Trip Rates

Half Day – 1 Person $225
Half Day – 2 People $300
(Approximately 4 Hours)
3/4 Day – 1 Person $275
3/4 Day – 2 People $350
(Approximately 6 Hours)
Full Day – 1 Person $325
Full Day – 2 People $400
(Approximately 8 Hours)
What's Included: All trips include beverages* and the use of terminal tackle such as flies, leaders, tippet, etc. If you have your own rod and waders bring them along. If not, I can provide that too at no additional charge. Full day trips also include a delicious streamside lunch. Please note that half and 3/4 day trips do NOT include lunch.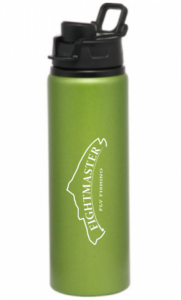 *Important note about beverages: In an effort to reduce single use plastics, I encourage you to bring your own reusable water container(s) like a stainless steel bottle or hydration bladder. If you don't have anything or just forget, I will have filtered water in aluminum bottles (that I assure you are washed after every use) that you may use. Soft drinks will also be available.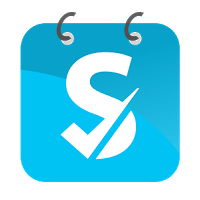 How To Book: With so much of my time spent on the water, it can sometimes be difficult to communicate. For your convenience, I offer an online booking feature which allows you to view all available dates on my calendar and select the trip and date that works for you, 24 hours a day, 7 days a week. Click here or the "Book Your Trip" box located in the main menu on every page. Of course, you can always just pick up the phone or send me an e-mail and I will reply to you as soon as possible. If at all possible, I strongly urge you to book weekday trips. There are significantly fewer people on the water, which provides more options and usually better fishing.
There are frequently gaps in the calendar and I can sometimes handle last minute requests so don't hesitate to ask, but most dates tend to fill-up 4-6 weeks out. Weekend dates usually fill up even sooner and spring and fall (particularly May & October) are peak seasons which tend to book up sometimes months in advance.
Booking for the Smokies: Full days are the best value and provide not only the most fishing time, but also the most options. Some destinations just can't be practically accessed in a half day. Our backcountry trips are almost all full days. Half day trips are great for the beginner who wants to get a taste of fly fishing, or for anyone who simply has less time to sneak away for a day on the water. 3/4 day trips can be a good choice early and late in the season when fishing may not turn on until 11am and may turn off at 5pm.
Booking Wade Trips for the Clinch River: The Clinch River is a tailwater, which means its flows are determined by water releases from a dam. Generation schedules often won't allow a full day of fishing, making a 3/4 day trip a great option.