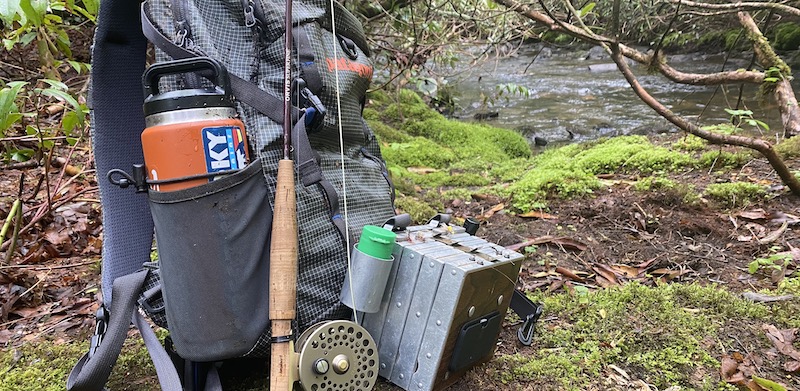 There are a number of organizations that play a crucial role in the health, protection and future of my business…. and my passion. I can't fish and guide for native brook trout if they don't have clean water in which to live! Listed below are a few that I support and a brief description of what they do. There are links included. I encourage you to check them out and if you like what you see, try to support them with your time, talent and/or treasure.
Trout Unlimited
I don't know of any organization that does more to specifically fight for wild trout and their habitat. They have a strong national organization as well as a number of local chapters where you can get involved on a "grassroots" level. I've been a member for about 30 years and am proud to currently be a business member.
Mission: To conserve, protect and restore North America's coldwater fisheries and their watersheds. (Learn More)
American Rivers
The mission of American Rivers is to protect wild rivers, restore damaged rivers and conserve clean water for people and nature.
We combine national advocacy with field work in key river basins to deliver the greatest impact. We're practical problem solvers with positions informed by science. With our expertise and outreach, we work to protect and restore our nation's rivers. (Learn More)
Tennessee Clean Water Network
Mission: TCWN empowers Tennesseans to exercise their right to clean water and healthy communities by fostering civic engagement, building partnerships and advancing, and when necessary, enforcing water policy for a sustainable future. (Learn More)
National Parks Conservation Association
The mission of the National Parks Conservation Association (NPCA) is to protect and enhance America's National Parks for present and future generations. Established in 1919, NPCA is an independent, nonpartisan voice working to address major threats facing the National Park System. (Learn More)
The Nature Conservancy
The mission of The Nature Conservancy is to conserve the lands and waters on which all life depends. Our vision is a world where the diversity of life thrives, and people act to conserve nature for its own sake and its ability to fulfill our needs and enrich our lives. (Learn More)
4Ocean
This is one of my favorite organizations. While I appreciate and gladly support non-profits who rely on donations, I love that 4Ocean has been able to create a model to fund themselves through the sale of merchandise. I've purchased numerous bracelets for myself and as gifts!
Mission/Business Model: We are a purpose-driven business, founded to help end the ocean plastic crisis. We are not a nonprofit and do not accept donations. Today, our ocean cleanup and advocacy mission is funded primarily by your 4ocean product purchases. In the future, we hope to advance our mission further by employing new business solutions to the ocean plastic crisis such as reselling the materials we collect and working with governments and industry for contracted waterway cleanup services. (Learn More)
Theodore Roosevelt Conservation Partnership
We help create federal policy and funding solutions by uniting our partners and amplifying the voices of American sportsmen and women in service of Theodore Roosevelt's conservation legacy. (Learn More)