I was an Orvis Endorsed Guide for many years and all of the reviews for my guide service were done through the Orvis platform. No longer affiliated with Orvis and now "refreshing" with a brand new review platform, I wanted to take my years of reviews with me for any potential clients to reference! If you'd like to leave a review, please do so through Google Reviews. You can also view more recent reviews there.
I've set up the archived Orvis reviews in a gallery format where you can open individual thumbnails. Or open the first one and scroll through as many as you'd like in full screen mode.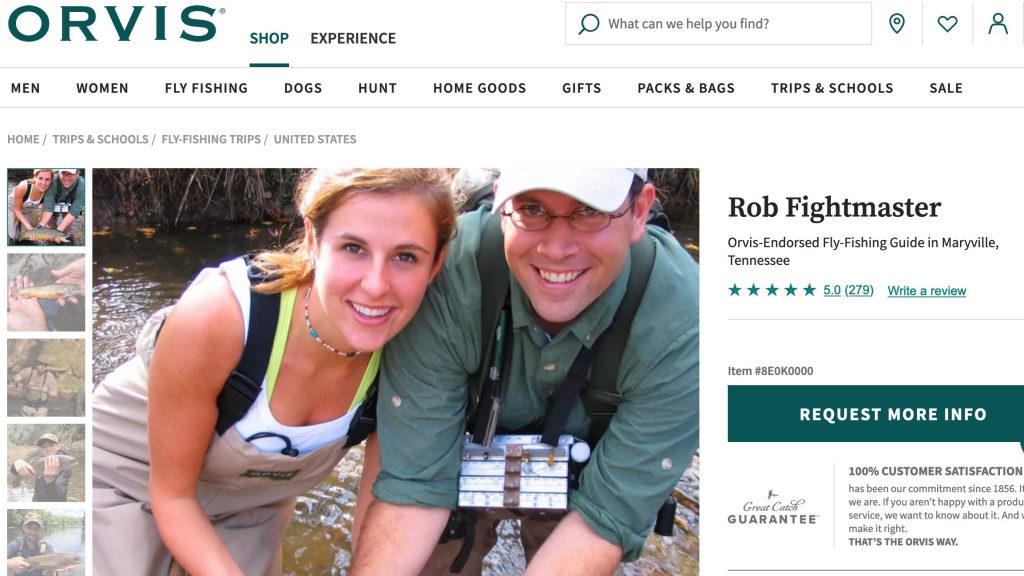 My History with Orvis
Though I ended my relationship with Orvis in the summer of 2021, my history with the company goes back a ways! I began working for an Orvis dealer back in 1992 and remained there for seven years. In 1999, I created, developed and managed the fly fishing program at Blackberry Farm, where I almost immediately secured status as an Orvis Endorsed Lodge. I left Blackberry Farm in late 2006 and started my own business. I became an independent Orvis Endorsded Guide in 2008 and maintained that affiliation until 2021.
During that time, I received the Orvis Endorsed Lodge of the Year award two consecutive years (2003 & 2004). And I was a four-time finalist for Orvis Endorsed Guide of the Year (2015, 2016, 2017 & 2019).