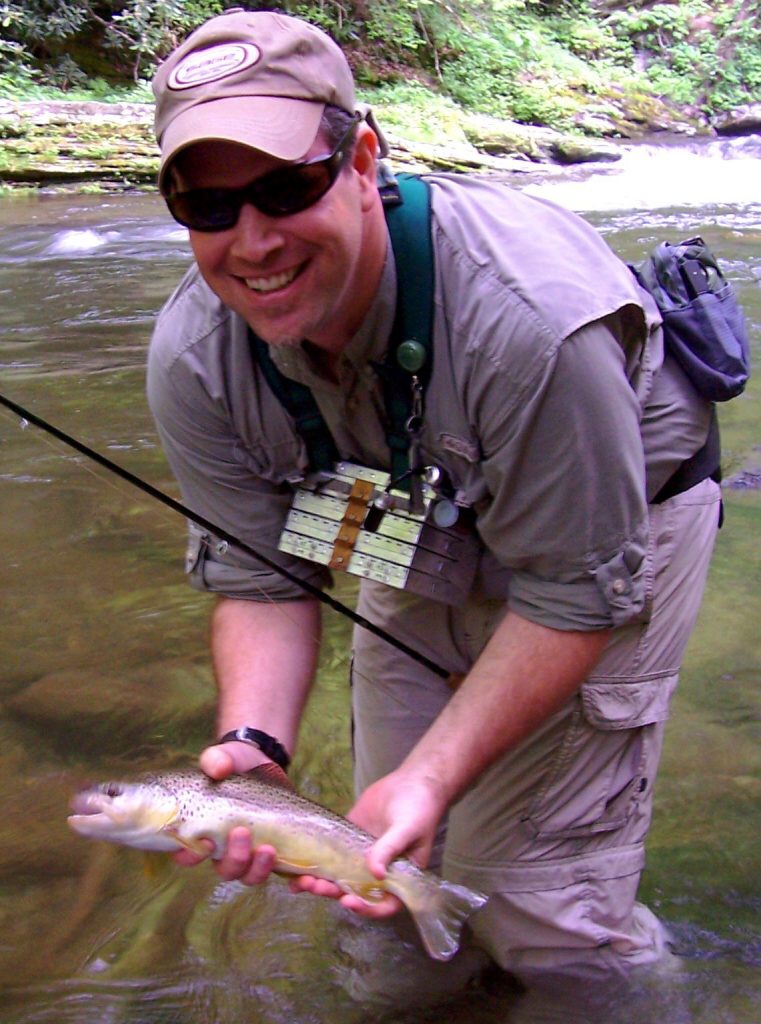 Location: GSMNP Western North Carolina Nearest Town: Bryson City, NC
Species: Rainbow, brown, and brook trout
Average Size: 8-10" (brook trout average smaller, some browns exceeding 20")
Stream Size: Open (lower stretches) to tight (headwaters)
Pressure: Heavy (around campground), light (headwaters), moderate (in between)
Type of Water: Freestone, Mountain
Boat Access: None
Best Times: Spring and fall
Favorite Flies: Attractor dries, beadhead nymphs, stonefly nymph

Lodging:
Numerous hotels in Bryson City, NC and Cherokee, NC
Front Country Camping: Deep Creek Campground
Smokemont Campground
Backcountry Campsites #53, #54, #55, #56, #57, #58, #59, & #60
Directions:
From Bryson City, turn from Main Street (Hwy 19) onto Everett Street. Turn right onto Depot Street. Depot Street bends hard to the left and becomes West Deep Creek Road. Continue on West Deep Creek Road until you reach the campground entrance. There are also numerous signs in Bryson City directing you toward the campground.
Once at the campground, you will have immediate access to the stream. To gain further upstream access, follow the Deep Creek Trail from the campground. The trail follows the stream for approximately ten miles, providing ample stream access as well as access to numerous backcountry campsites along the way. The first half mile of stream above the campground is designated tubing water which you'll want to skip during season, but no tubing is permitted beyond that half mile point.
Alternate access is also available to the top, headwater portion of Deep Creek from Newfound Gap Road (Hwy 441). Just south of Newfound Gap, there is a pull-off at the other end of the Deep Creek Trail. Expect to hike at least four miles to Backcountry Campsite #53 before reaching access to some of the better water. Beware that while it is a rather simple hike in, it is a grueling uphill hike back out, particularly after a day of fishing. Allow plenty of time to get back out and be certain you're in good physical condition before attempting.