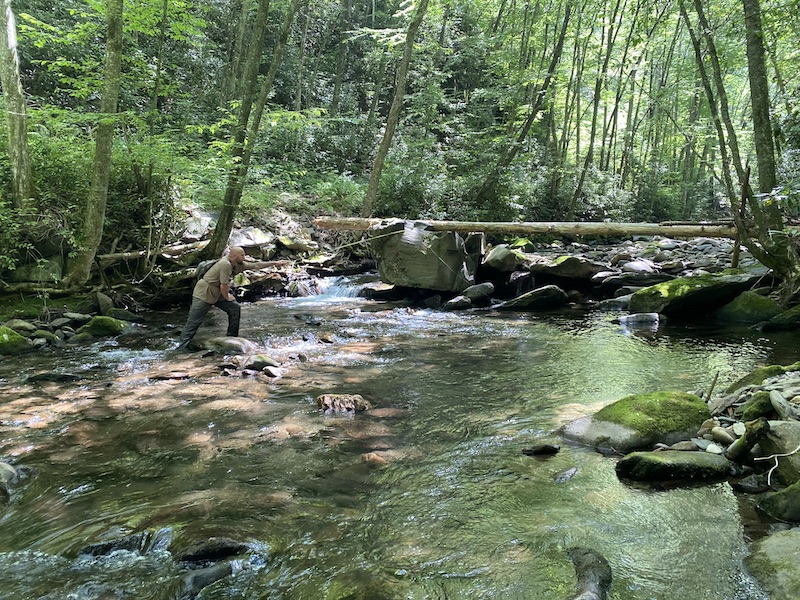 Mountains
I don't typically think of August as one of the better fishing months in the mountains. Historically, it is one of the hottest months of the year and we don't usually get the near daily thunderstorms that are common in July. However, this year August is off to a better than usual start.
July was unusually dry this year, as was June. So, we've been in a bit of a drought of late, and we've seen a lot of days in the mid 90's. But things started to turn around the last week of July with temperatures cooling slightly and rainfall showing up most every day. It looks like that trend will continue into at least the first week of August. Hopefully, that will be the case all month.
Even with milder temperatures and some rainfall, August will still be warmer and drier than seasonal norms. Expect better fishing early and late in the day when temperatures are cooler and try to seek out streams with more tree canopy and at higher elevations.
Hatches are sparse this time of year. Terrestrials like ants, beetles and inchworms will main items on the menu. The few aquatic insects that do hatch this time of year are typically yellow, so a yellow dry fly in the #18-14 range is a good bet.
Clinch
The Clinch has sort of settled into "summer mode" with generation schedules. On most days, generators will be off until mid to late morning and one generator will run until early evening. Of course, this is always subject to change so be sure to check that schedule the evening before you go.
Not a lot changes on the Clinch when it comes to fly selection. Zebra Midges in size #18 and smaller are productive most days. Really any midge pattern in that size range is worth playing with. Small Pheasant Tail Nymphs are also a good bet.