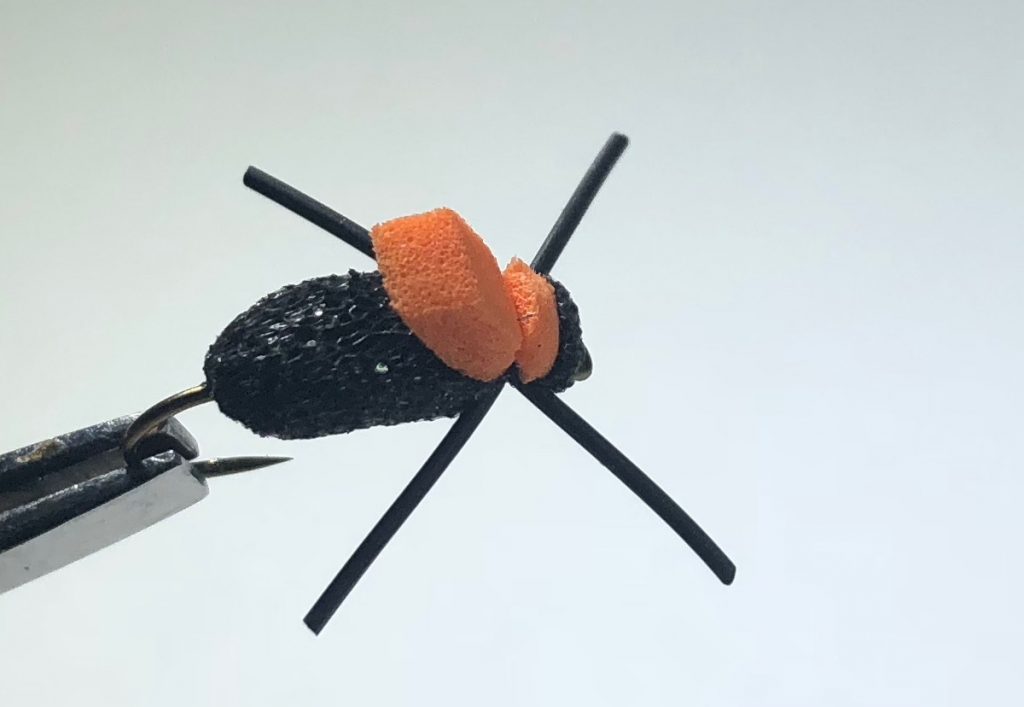 In general, I mostly look forward to spring and fall fishing the most in the mountains. Temperatures are mild and fish are typically at their most active. However, there is one particular thing that makes me excited for the warm weather of summer to arrive: Beetle fishing!
With mayflies, it's different. Sure it's cool seeing a trout casually come up and sip your mayfly imitation out of a foam line, but I've seen trout cross from one side of a pool to another to eat a foam beetle. And it's not a sip; it's a GULP!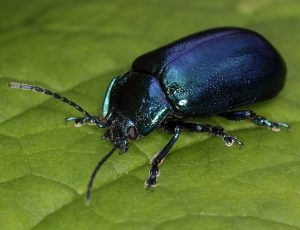 Terrestrial fishing is a big deal in the mountains in the summer. Hatches of mayflies, caddisflies, and stoneflies are fewer and land based insects like inchworms, ants, and hoppers fill the void. Beetles are one of the most prolific terrestrial "hatches" in the park and there are about as many different types of actual beetles as there are beetle patterns to imitate them. I used to tie a fly called a Java Bug that was a beetle imitation made with a painted coffee bean epoxied to a body of peacock herl. The coffee bean not only provided a perfect profile, but would land on the water with an enticing "plop," much like a real beetle might.
My favorite beetle imitation for a beetle, as the title not so discreetly suggests, is a foam beetle. With foam, you can still get the desired "plop," but in a much more durable body. Many patterns, including some I tie, will have a peacock herl or even a sparkle dub body to capture that iridescence found on most beetles. They look great and fish great, but I've found that a simple thread body does about as well. For legs, I've seen everything from hackle to thread, but in my book, it's hard to beat thin rubber for the movement.
I mostly use a size range of #10 – #14. I lean more toward the smaller sizes later in the summer when the water is lower. Most of mine are tied in black or brown, and I like to put a small strip of yellow or orange foam on the top to make it easier to see.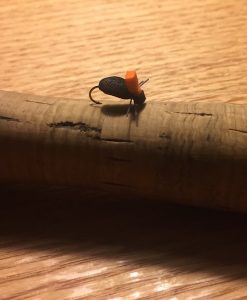 Trout seem to be looking for them more in the afternoons, but certainly try them anytime of day. Beetles seem to be more active in the afternoon and evening so I think they're more available to fish at those times. Windy days can be great beetle days (or any kind of terrestrial) as more of them end up in the water. And as you might expect, fishing them under overhanging tree limbs can be very productive.
Most of the time, I fish them like I would any dry fly. I drift them from the top of a current down to the fish. But I sometimes alter my tactics in slower pools. Beetle imitations do hit the water a little harder, which can be good and bad. If you spot a nice fish in a slow pool and plop that beetle in front of him, he'll often spook. But if you plop it down a foot or so behind him, he'll often turn around for it. This is one of my favorite kind of takes!
Tie some for yourself or give me a shout and I'll tie some for you. They are included in my Boys of Summer fly selection. Whatever you do, just make sure you have some with you on any summertime trip to the Smokies!
Simple Foam Beetle
Hook: TMC 100 #16 – #10
Thread: Black 8/0
Back/Shell: Black 2mm craft foam, tied in rearward and folded over
Body: Black thread
Legs: Black rubber legs, small to micro depending on hook size
Sighter: Orange (or other bright color) 2mm craft foam
Note: Numerous other colors of foam and thread can be used but black and brown are my best producers
Learn more about Smoky Mountain hatches and flies in my hatch guide.