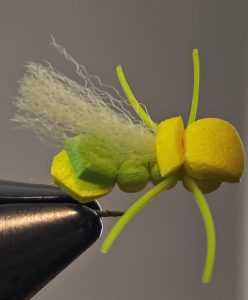 Little Yellow Sally stoneflies are one of the most prolific hatches in the Smoky Mountains. Most years, we begin seeing the first ones around mid April and they tend to hang around until sometime in July. They're small, dainty and bright, usually a bright yellow to sometimes chartreuse color.
For years I tied and fished very exact imitations of these bugs, and I still do on more heavily fished rivers where fish seem to be a little pickier. But those smaller, more delicate versions are harder to see on the water and they have a tendency to sink in faster currents. Both of those features can spell trouble, or at least frustration, when guiding a beginner angler.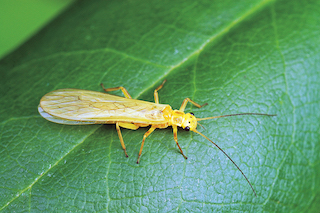 As a fisherman and especially as a guide, I like simplicity and versatility. The more variables I can remove from a situation (like a sinking dry fly), the better I can put clients in a position for success. Additionally, in many of the backcountry streams in the Smokies, the fish are not overly particular on fly patterns. Not spooking them and getting a good drift will usually produce strikes more than fly pattern. But if you can have a fly that is at least in the same ballpark of color, profile and/or size as the naturals, you'll stack the deck even more in your favor.
So a few years ago, I began creating a fly that would be highly visible, extremely buoyant, durable and at least vaguely suggesting a Yellow Sally. I ended up with a beefy foam bug about two sizes bigger than a typical Yellow Sally – hence the name "Steroid Sally." And if I'm being totally honest, I designed it more as something to support a dropper nymph than a dry fly to cast to rising trout. It would basically be an edible strike indicator. But you guessed it… the trout loved it.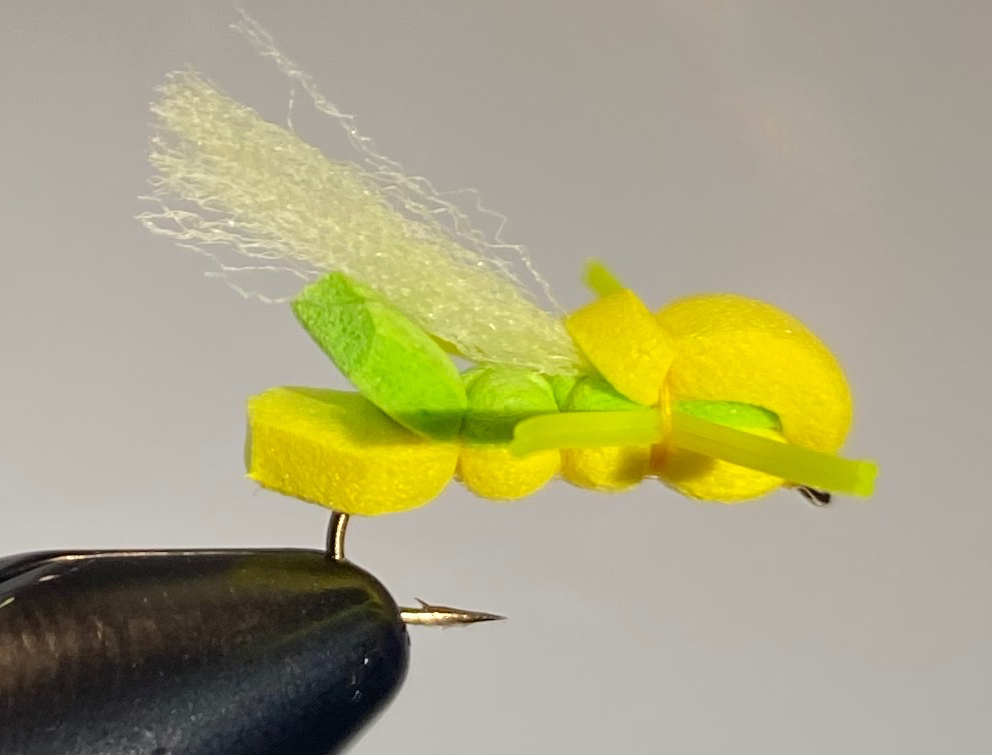 Though no dry fly is totally unsinkable, this one is probably the closest I've found, at least in the smaller, trout fly category. It has become a go-to dry fly for me from late spring through early fall. And while yellow is still my favorite color, variations in orange, tan and lime green have also been very productive.
It has quickly become the most frequently requested fly for the custom tying orders I do in the winter. Give me a shout if you want some or check out the recipe below if you want to tie some for yourself.
Rob's Steroid Sally
Hook: 3XL Dry Fly #12
Thread: 8/0 Yellow
Lower Body & Head: 2mm yellow foam
Top Body: 2mm lime green foam
Wing: Yellow floating poly-yarn
Legs: Small round rubber, yellow