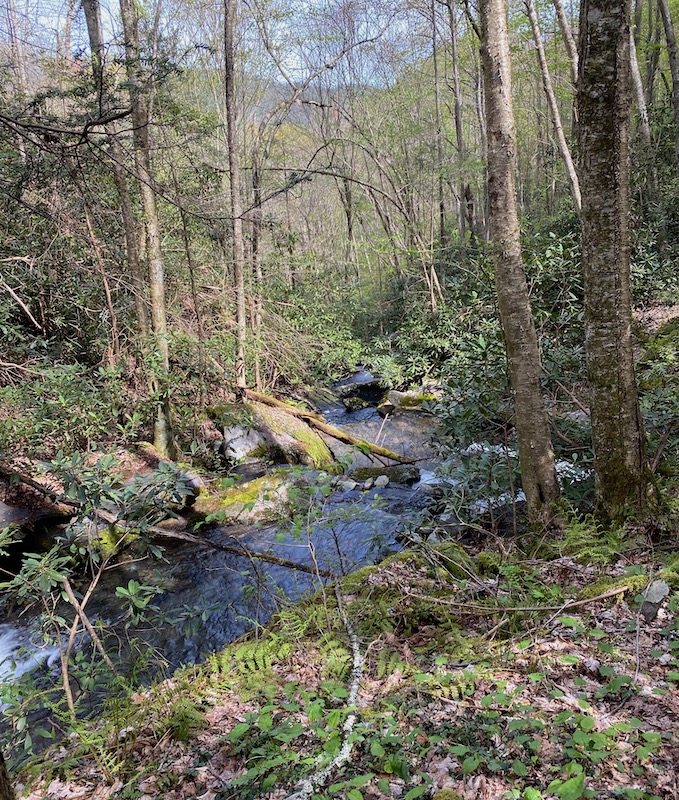 Mountains
My goal is always to get the newsletter out on the first of the month and of course, this forecast goes in the newsletter. With the park waiting until the absolute last second to announce whether or not they will be reopening on May 1st, I'm just writing this with the assumption that they will. Even if they don't, the stuff below will still be going on… we just won't see any of it!
We had a really good April around here. Weather was pretty mild and other than a couple of high water events, water levels were pretty good. It makes sense that we would see one of the best Aprils in a while when the national park is closed and nobody could travel here to fish! Hopefully we can make up for lost time this month.
If you've spent any time fishing with me or reading these newsletters, it's probably no secret that I consider May to be one of the best months of the year for fishing. Most of the bigger spring rains have blown through and temperatures are usually very mild. It's typically cool enough for the lower elevations to fish well and warm enough to get things going up high. You nearly always have almost every fishing option available.
I have no reason to think this May will be any different. We should see good hatches throughout the month. Hendricksons will likely still be hanging around early in the month with March Browns showing up soon after. Yellow Sallies will be abundant and so will sulphurs, particularly by mid month. And most streams will see sporadic good hatches of tan caddis.
These hatches will pop off sporadically through the day and even when you don't SEE a hatch, the fish have seen enough stuff where they're usually looking up. Sometimes the main event, usually a heavy mixed bag of sulphurs, Light Cahills and Sallies, won't get going until near dark.
In any case, we're entering the "yellow season," when most of what hatches is yellow or at least lighter in color. Yellow Stimulators, Neversinks, yellow Parachute Adams, etc. will be good dry fly choices for a while.
Clinch
Ahh, the Clinch. The river that seems to just perpetually have two generators going. They've been going non-stop this spring and probably will continue until we can get a dry spell.
When we do, you'll see the normal daily hatches of midges. Play around with some weird patterns or go with the ol' staple black Zebra Midge. A Pheasant Tail Nymph is also a good bet this time of year.
May is usually when we start seeing sulphurs on the Clinch. It's been really sporadic in recent years but some days will show pretty heavy hatches. Sometimes it just depends what part of the river you're on. In any case, it's always a good idea to have at least a small assortment of sulphur patterns with you this time of year.