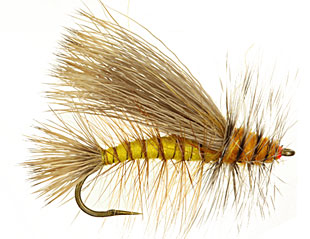 Most people like fishing dry flies because they can see the fish take it. But fishing dry flies in the Smokies can be a challenge, especially in pocket water. Besides being difficult to keep afloat, they can be difficult to see in fast water. But the good thing is trout aren't often selective in this kind of water. Therefore, you're choice of dry flies usually doesn't have to be so "precise."
When it comes to fishing dry flies in the Smokies, I am typically looking for two primary things in a pattern. It needs to be visible and it needs to be buoyant.  Beyond that I can begin focusing on a few more details like color and size.
In general, trout in the Smokies don't see heavy hatches of individual insects.  Sure, there are exceptions. But they mostly see small quantities of a lot of different insects.  So, if you can present the fly naturally and without spooking fish, most any all-purpose, "prospecting" fly pattern will do the trick.  As mentioned above, if you can get a little more precise with size and color, your pattern will be that much more effective.
Matching size will require more observation of bugs on the water or simply having general knowledge of what should be hatching.  The same two things can help with matching color. Having a broad knowledge of how seasons impact color will also help. With some exceptions, aquatic insects tend to blend in with their surroundings.  So, in winter months when trees are bare, most of what hatches is dark because the bugs need to blend in with the darker branches. As foliage comes in, most of what hatches is brighter.  Because the bugs need to blend in with the leaves. It's nature taking care of itself.
The Stimulator is a long time favorite fly pattern of Smoky Mountain anglers for all of the above reasons.  Its buoyancy and light colored wing not only make it easy to see, but make it a perfect "indicator fly" when fishing a dropper.  And if you mix and match sizes and colors, you could nearly fish a Stimulator 12 months out of the year!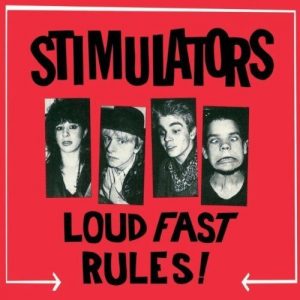 The Stimulator was long thought to be the invention of well-known West Coast angler and fly shop owner, Randall Kaufmann.  While Kaufmann is responsible for the modifications that made the fly most of us know today, the fly's true originator is thought to be Paul Slattery, who tied a stonefly pattern called the Fluttering Stonefly to fish on the Musconetcong River in central New Jersey.  This was in the early 1980's and he soon renamed the fly after a New York City punk-rock band called The Stimulators.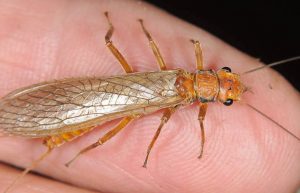 In any case, the fly seems to have been created to imitate an adult stonefly, but it is also a good suggestion of a caddis and sometimes even a hopper.  I most often fish it in yellow and in sizes #16 – 8.  I think the smaller size makes a great imitation for the prolific Little Yellow Sally Stoneflies. The larger sizes are good representations of the larger golden stones. They tend to hatch on summer evenings in the mountains.  In the fall, I often fish a #10 Stimulator in orange to imitate the large ginger caddis.
Whether it imitates anything or not, it catches fish and it floats well in heavier pocket water found throughout the mountains.  As one of the most popular dry flies of all time, it is available in most every fly shop in the country.
Yellow Stimulator
Hook: Daiichi 1270 #16 – #10
Thread: 8/0 orange
Tail: Stacked elk hair
Abdomen: Yellow floss
Abdomen Hackle: Brown rooster neck – palmered
Wing: Stacked elk hair
Thorax: Bright orange dubbing
Thorax Hackle: Grizzly rooster neck – palmered
Learn more about Southern Appalachian fly patterns and hatches in my Hatch Guide.