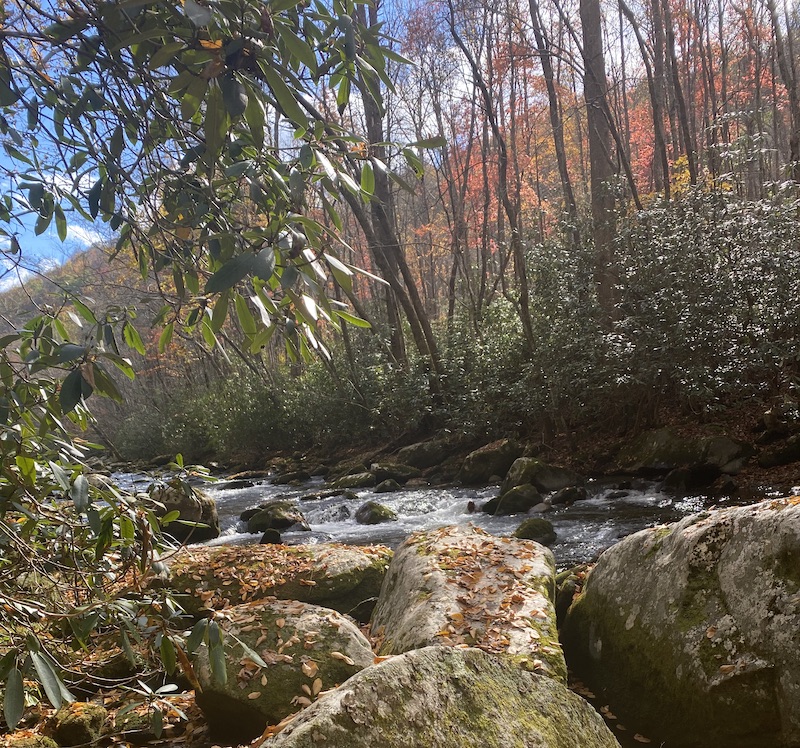 Mountains
November and March are kind of parallel months for the mountains, in that they are what I term "transistional" months. The weather is often going through some of its more severe transitions and consequently, so is the fishing. A string of mild weather days in November can trigger some very active fish. A string of cold days, particularly overnights, can make water temperatures plummet and bring the fishing to a grinding halt.
So November fishing is very much a gamble. However, while you are decreasing your chances of consistent, active fish, you are increasing your chance at a big fish. The larger brown trout of the Smokies are typically entering spawning mode at this time and can feed pretty aggressively pre and post spawn. They don't come easily or often, but for the fisherman with the right skills, timing, patience and luck, the rewards can be big!
In general, your better fishing in November will be during the middle of the day when water temperatures are a little warmer. You may see sporadic hatches of caddis, midges and Blue Wing Olives to bring the fish to the surface, but mostly you're nymphing. On rainbow and brook trout water, I'm likely fishing smaller, darker nymphs like Pheasant Tails. On brown trout water, I'm more likely to be fishing larger stonefly nymphs. Streamers can also be productive for large brown trout, but patience and persistence will be key. The strikes will be few.
Clinch River
As always, the big variable for the Clinch is water releases. With the most recent of four hurricanes dropping large amounts of rain in our region last week, things are not looking promising for the wade fisherman.
If, by chance, you find good release schedules this month, plan to fish the usual tailwater favorites. Zebra Midges and small Pheasant Tails are always on the menu in the Clinch. Additionally, Clinch River brown trout may be attempting to spawn and simple egg patterns can be productive when this is going on.