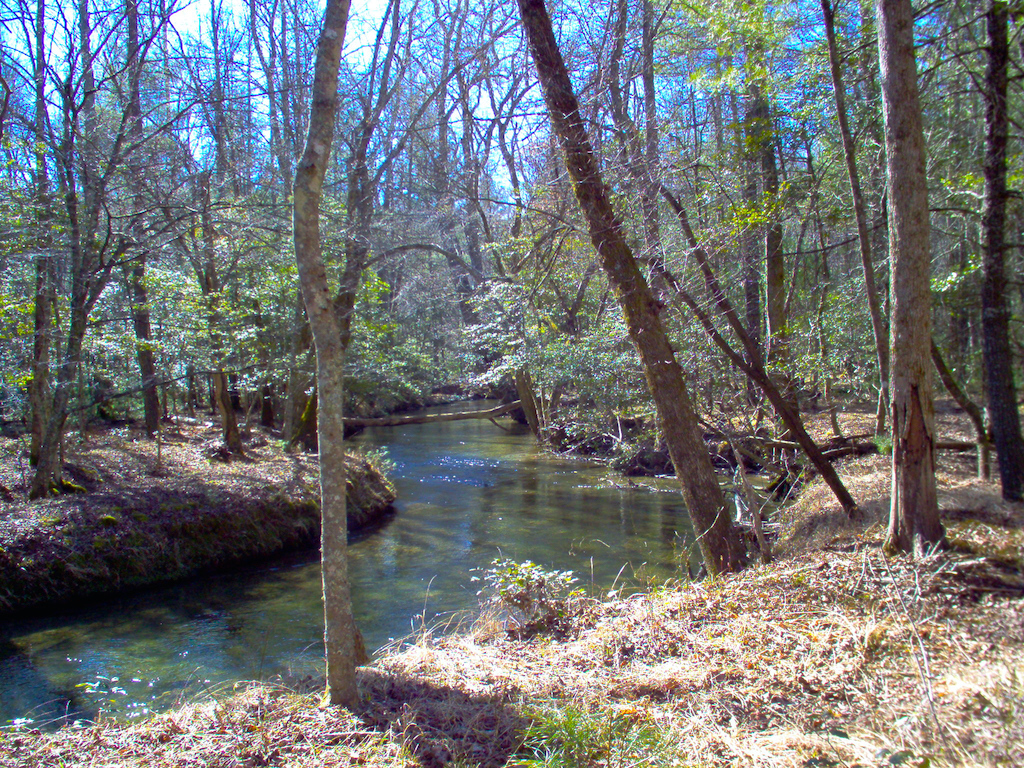 Location
Smoky Mountains
Water Levels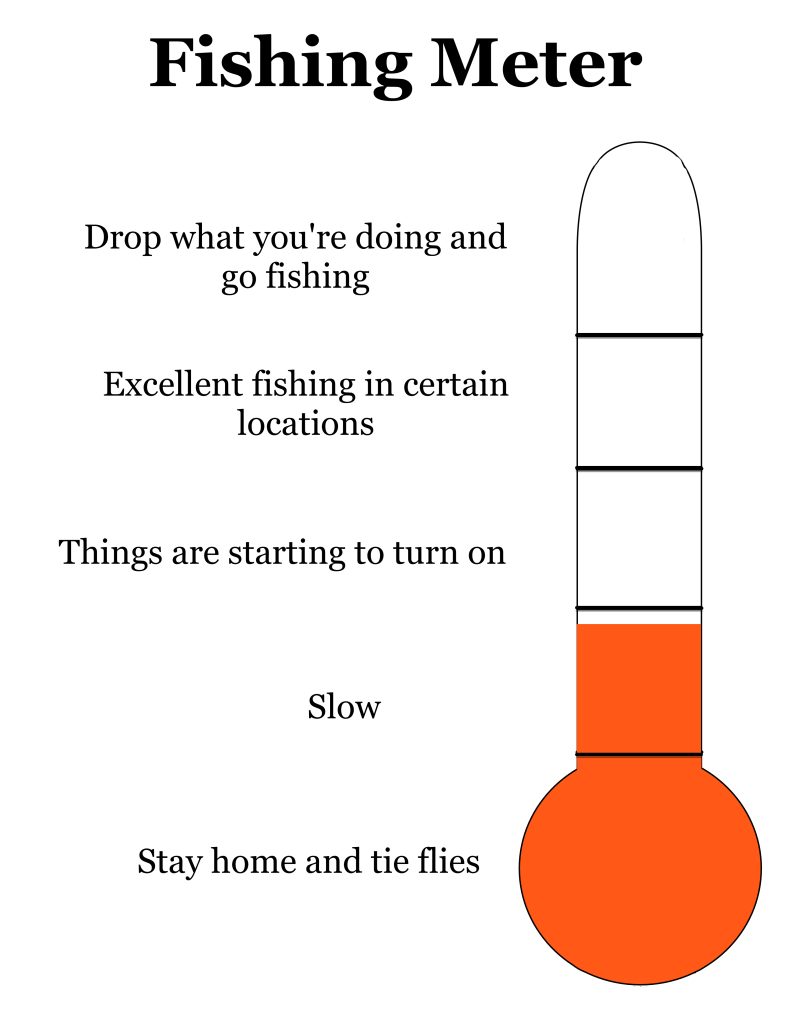 Little River: 100cfs / 1.63 feet
Pigeon: 214cfs / 1.57 feet
Oconaluftee: 191cfs / 1.24 feet
Cataloochee: 37.5cfs / 2.23
Water Temperatures (approximate)
Low elevations: 38 – 42 degrees
Mid elevations: 37 – 40 degrees
High elevations: 33 – 36 degrees
Current Conditions
Although we've had a few pretty afternoons, cold weather has dominated recently. Overnight lows have not allowed the water temps to get much above 40-degrees.
Projected Conditions
Things are definitely improving and by the end of the week, we've got some great conditions for December. Daytime highs expected in the 60's with, more importantly, overnight lows in the mid 40's. looks like we're going to pay for it after the weekend, though!
Tips
While you may find isolated fish rising on warm afternoons, the name of the game is nymphing right now. Get those flies deep and focus on low elevations during the middle of the day for the most activity.
Hatches/Fly Suggestions
If you're going to see hatches of any significance, they'll likely be BWO's, dun caddis or midges. In any case, they'll be small and dark. A Parachute Adams or Griffith's Gnat in #20-16 should handle most anything.
Nymphing is going to be the most productive method right now, and fly pattern is not nearly as important as fly depth. Now is the time for tungsten beads and split shot. Most any generic nymph in the #18-12 range shoud be a good bet. I'm particularly fond of stonefly patterns like a Tellico and peacock patterns like Prince Nymphs and Zug Bugs.
I like fishing double nymph rigs with a point fly and an "assist fly." The point fly is usually a more subtle pattern while the assist fly is something bigger or brighter to get their attention. The idea is that the assist fly gets their attention and leads them to the point fly… and sometimes the assist fly catches a few, too!
Check out my Hatch Guide for specific hatches and patterns.
Featured Fly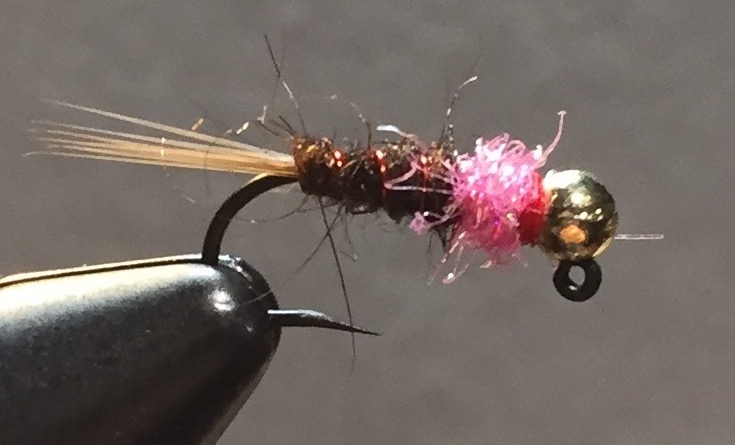 The Frenchie came into fashion during the first EuroNymphing wave, but I've been tying patterns similar to it for years. What we didn't have until recently are these micro jig hooks and slotted tungsten beads. They are great to tie on and help the nymph to ride hook up, reducing bottom snags.
This is a pretty good pattern for me all year but really seems to shine in the winter. At the very least, it's flashy pink thorax makes it a great assist fly.