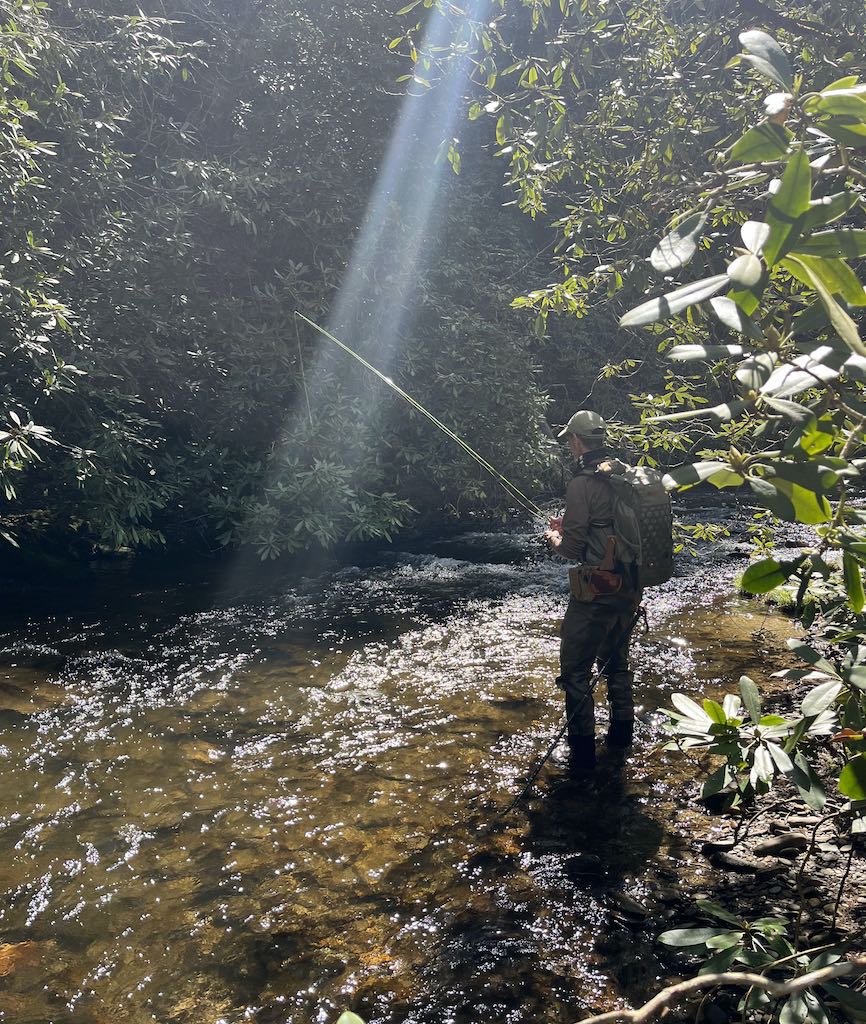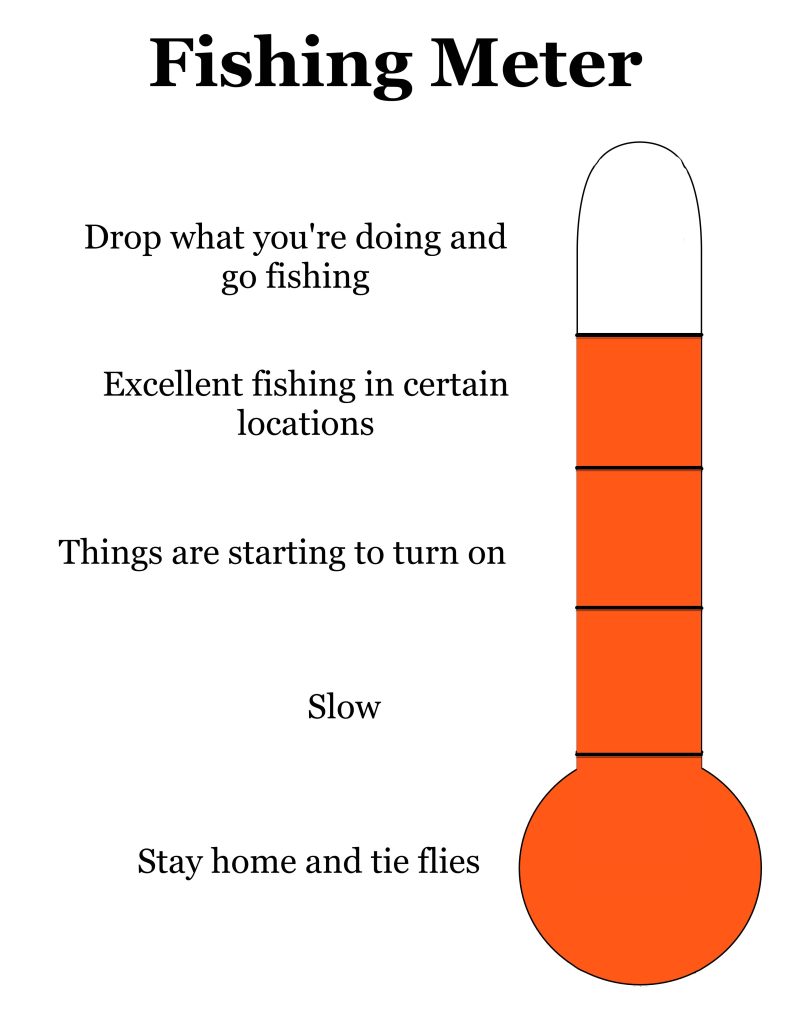 Date of Report
May 1, 2022
Water Levels*
Little River: 178cfs / 1.92'
Pigeon: 348cfs / 1.85'
Oconaluftee: 403cfs / 1.73'
Cataloochee: 102cfs / 2.62'
Water Temperatures**
Low Elevations: 54 – 58 degrees
Mid Elevations: 52 – 56 degrees
High Elevations: 50 – 54 degrees
Current Conditions
Water temperatures are nearly perfect in the low and mid elevations and still a little cold (but reasonable) in the high elevations. Water levels are starting to get a little low, particularly up high. We could use some rain.
Projected Conditions
Temperatures look fantastic in the coming week and we have at least a slight chance of rain nearly every day. Hopefully that will help get those levels back up a bit. In any case, fishing conditions are looking pretty good in the coming week.
Tips
Look around. There are a lot of hatches this time of year and they can vary considerably through the day and from stream to stream. Having a good generic fly pattern will get you by in most situations but matching what they're seeing will be even better, especially on bigger and more heavily fished streams.
Suggested Flies
We're in a transition period with fly color right now. You're going to begin seeing a lot of yellow flies common with late spring and summer but there are still a few darker early spring flies hanging around.
Nymphs:
BH Pheasant Tail #16 – 14
Soft Hackle Pheasant Tail #16 – 12
Edwards Stone #16
Tellico Nymph #16 – 10
Deep Six Caddis #16 – 12
Hare's Ear #16 – 12
Dry Flies:
Parachute Adams #16 – 12
Smoky Mountain Candy #16 – 12
Neversink Caddis #16 – 14
Rob's Hellbender #14
March Brown #14 – 12
*There are not gauges on most streams, so these readings can only be used as general estimates for certain areas of the park. In general, the Little River reading gives an idea of water levels near the Townsend side of the park, the Pigeon represents streams near the Gatlinburg side, the Oconaluftee represents streams closer to the Cherokee side and Cataloochee represents the eastern side.
**There are approximately 800 miles of "fishable" streams inside the park and it is impossible to provide exact water temperatures for each of them in a general report. And water temperatures will vary considerably based on elevation. For example, there may be a 12-degree water temperature difference between the headwaters of Little River and where the gauge is located in Townsend. When I report water temperatures, they are general estimates and I consider low elevation to be sections of streams below 2000', mid elevation between 2000' and 3000' and high elevation above 3000'.