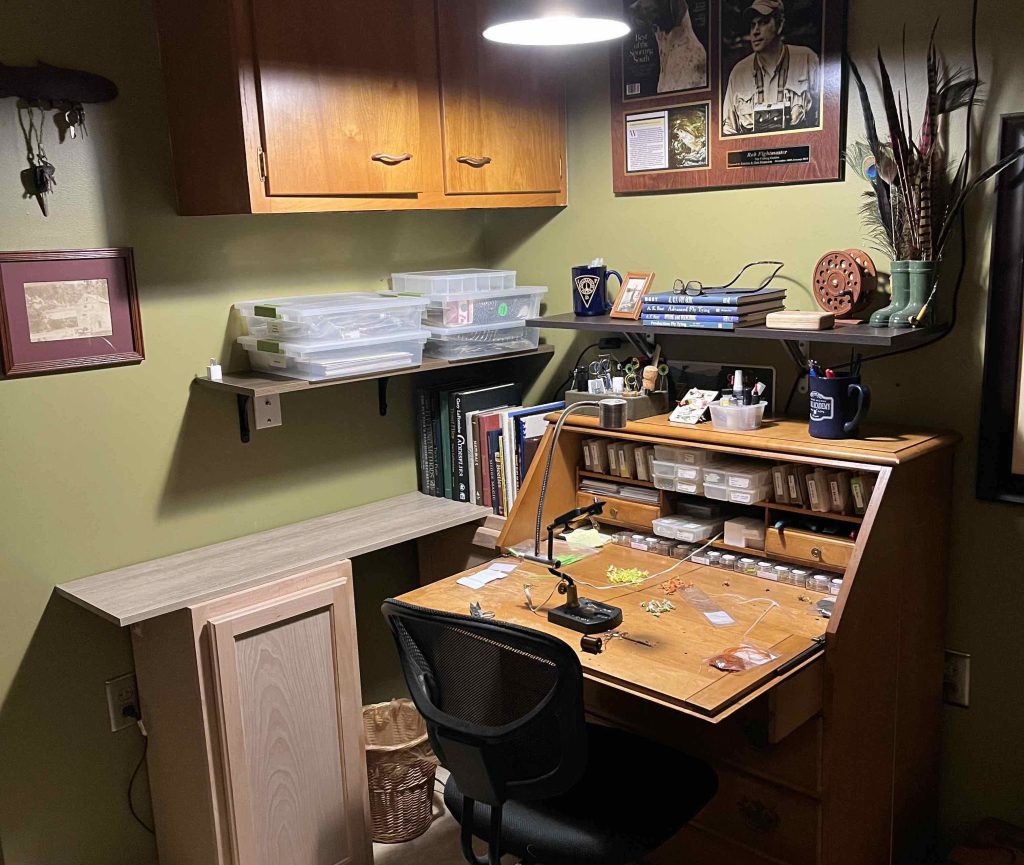 Date of Report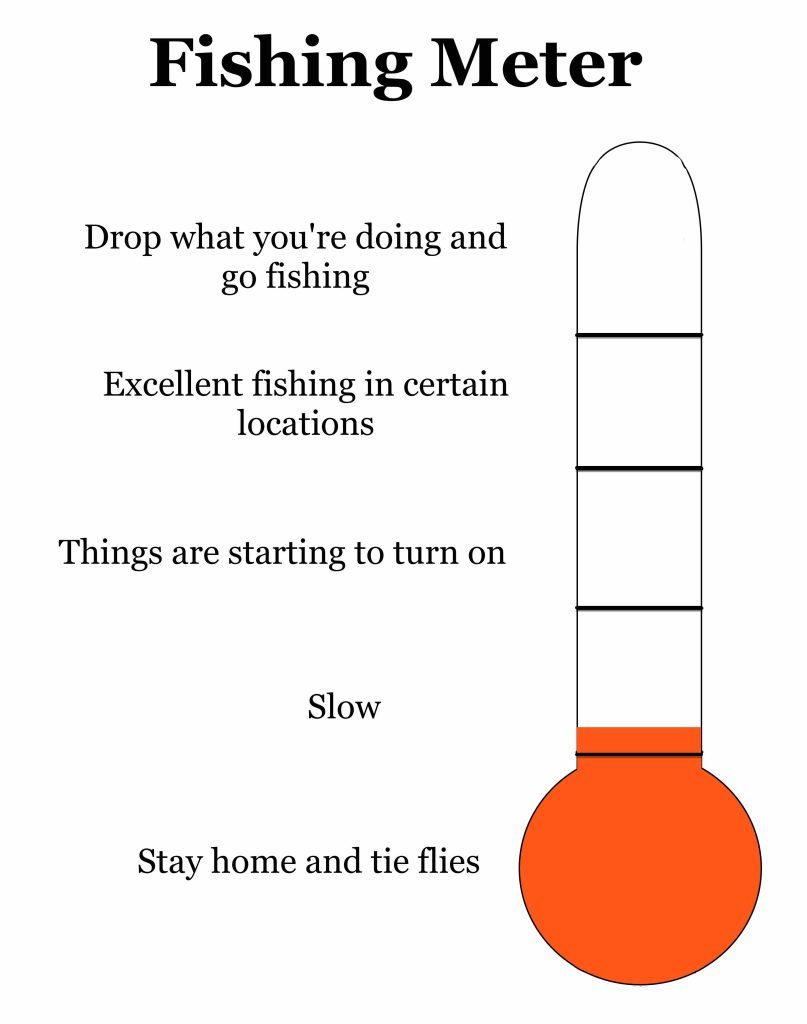 February 25, 2022
Water Levels*
Little River: 1420cfs / 3.84'
Pigeon: 3440cfs / 4.68'
Oconaluftee: 2320cfs / 3.78'
Cataloochee: 687cfs / 4.07'
Water Temperatures**
Low Elevations: 48 – 52 degrees
Mid Elevations: 45 – 50 degrees
High Elevations: 40 – 45 degrees
Current Conditions
We've had a lot of rain in East Tennessee and Western North Carolina this week. Stream levels spiked sharply but are on their way down. The good news is the rain and warmer temperatures brought the water temps up to respectable levels. The bad news is water levels on most streams are still more than a foot above the "high side of good."
Projected Conditions
A significant cold front is moving in today, which should completely erase any progress we've made with water temperatures. Not a whole lot to be excited about the next few days. However, next week looks like it will be dry with a steady warming trend. Conditions should look considerably better this time next week.
Tips
Make sure your gear is in good shape, get to that last bit of fly tying and wrap up loose ends with home projects. We're probably just a few weeks away from things really starting to turn on.
Suggested Flies
Darker colored patterns do best this time of year. You'll do best with nymphs while water is still cold and high. As water drops and warms, keep an eye out for surface feeding fish in the afternoon.
Nymphs
Pat's Rubber Legs #12 – 8
Girdle Bug #12 – 8
Prince Nymph #14 – 10
Zug Bug #14 – 12
Frenchie #14 – 12
Olive Hare's Ear #14 – 10
Dry Flies
Parachute Adams #16 – 12
BWO #18 – 16
Griffith's Gnat #18 – 16
Quill Gordon #14 – 12
*There are not gauges on most streams, so these readings can only be used as general estimates for certain areas of the park. In general, the Little River reading gives an idea of water levels near the Townsend side of the park, the Pigeon represents streams near the Gatlinburg side, the Oconaluftee represents streams closer to the Cherokee side and Cataloochee represents the eastern side.
**There are approximately 800 miles of "fishable" streams inside the park and it is impossible to provide exact water temperatures for each of them in a general report. And water temperatures will vary considerably based on elevation. For example, there may be a 12-degree water temperature difference between the headwaters of Little River and where the gauge is located in Townsend. When I report water temperatures, they are general estimates and I consider low elevation to be sections of streams below 2000', mid elevation between 2000' and 3000' and high elevation above 3000'.