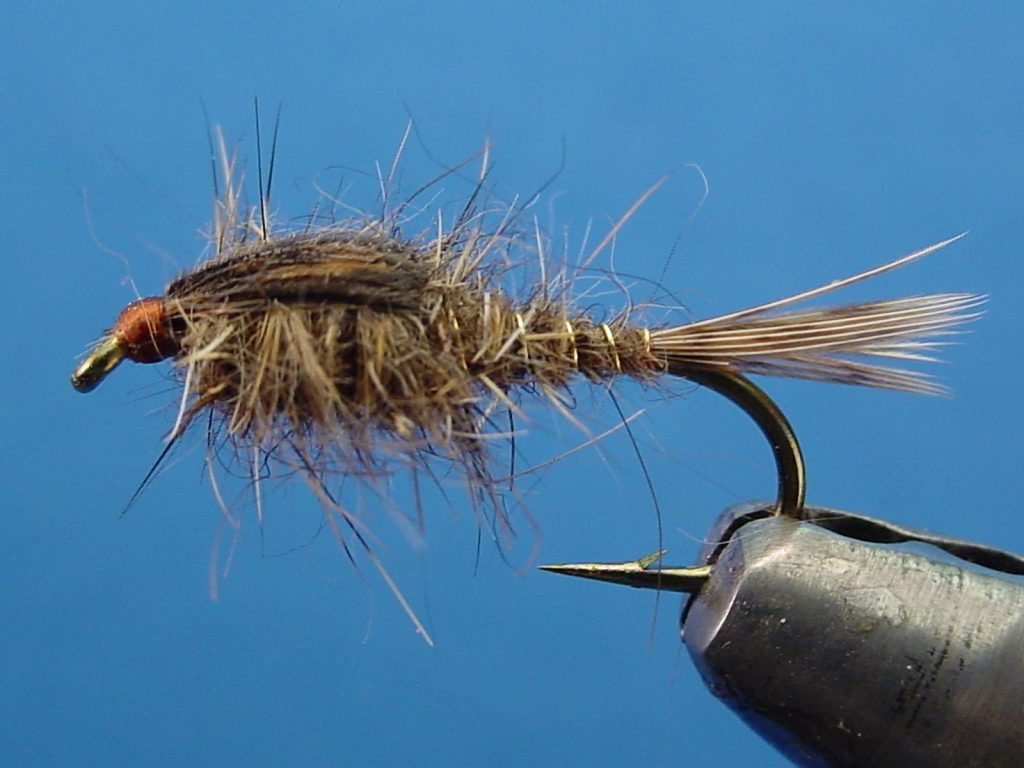 The Gold Ribbed Hare's Ear, commonly just referred to as a Hare's Ear, is one of the oldest nymph patterns known. However, the history on the fly is shaky at best. If I'm being honest, the history of this fly is so vague and cumbersome that I just got tired of looking! But there are numerous references in many of the old English fishing journals to a similar fly that, at the time, was more of a wet fly. The more current nymph version of the fly appears to have been around since at least the 1880's. There are two unrelated tyers, James Ogden and Frederick Halford, who both frequently receive credit for its origin.
When I write my comprehensive history on American trout flies, I'll dig a little deeper. But for purposes of this newsletter article, let's just say that it has been catching trout for a LONG time!
The Gold Ribbed Hare's Ear gets its name from the materials that are used to tie it. It seems they weren't quite as creative with fly names back in the day. Should we call it the Sex Dungeon?!?! No. It's tied with materials from a hare's mask and a piece of gold tinsel for a rib. Let's call it a Gold Ribbed Hare's Ear.
What the fly lacks in name creativity, it more than makes up for in productivity. It is easily one of the most popular and effective nymph patterns of all time. Most agree that it is intended to imitate a mayfly nymph, but it is also an excellent representation of a caddis nymph and many crustaceans. And while the original natural rabbit color is still quite productive, there are countless color variations. Personally, in addition to the natural color, I love a black Hare's Ear in the winter and an olive in the early spring to imitate Quill Gordon nymphs.
in addition to color variations, there are countless other variations. Many will have some kind of sparkle rib or sparkly back. Some might have a wingcase made of peacock herl. Of course, there are beadhead versions and micro jig versions. Like many great flies, its versatility is a big part of its effectiveness.
If you've been trout fishing for a while, you undoubtedly already know this fly. If you're new to trout fishing, you need to know it. Since this is originally appearing in a winter newsletter, included one of my favorite winter variations of a Hare's Ear below.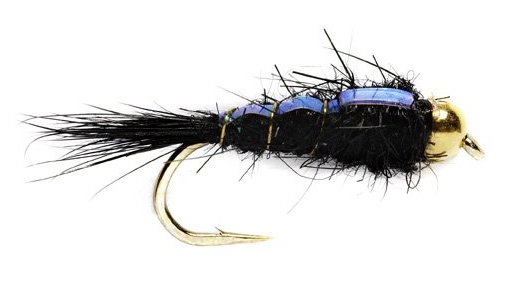 Hook: #18 – 12 2x long nymph hook
Thread: 8/0 Black
Bead: Gold tungsten to match hook size
Rib: Gold wire
Tail: Guard hairs from hares mask. Dyed black.
Wing Case: Pearlescent Flashabou
Abdomen: Black hares ear dubbing
Thorax: Black hares ear dubbing (picked out)