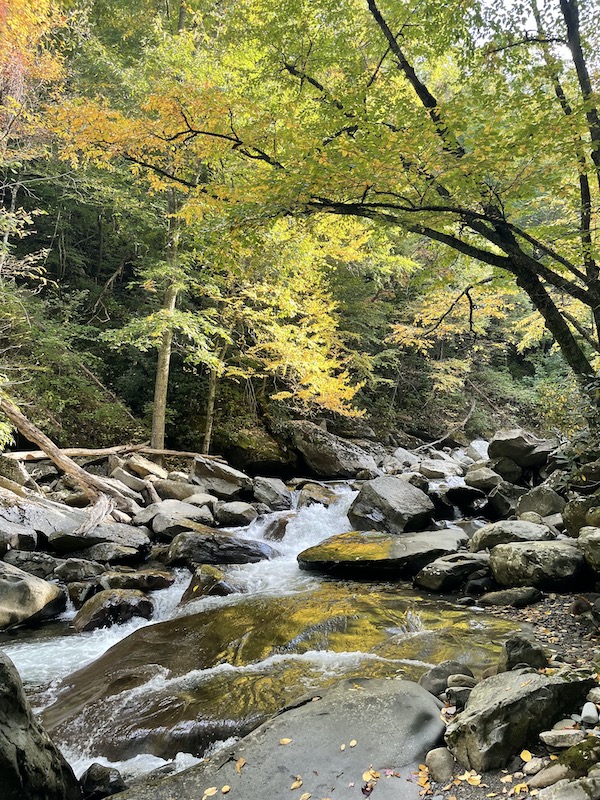 Location
Smoky Mountains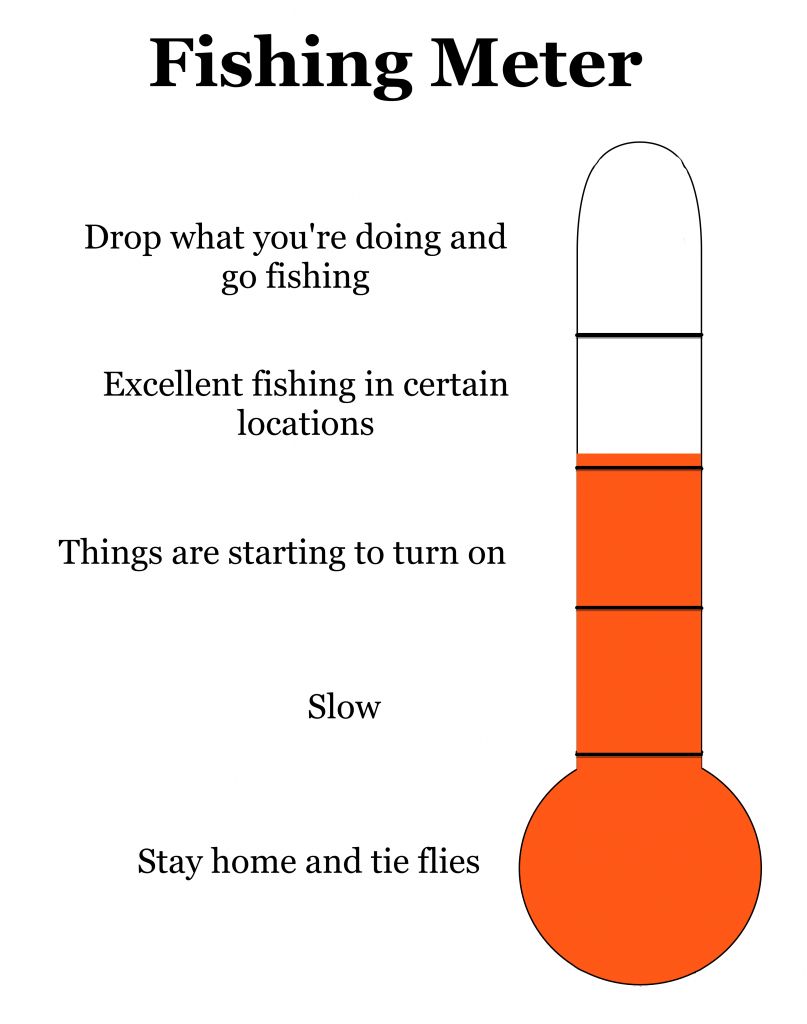 Water Levels
Little River: 86cfs / 1.56 feet
Pigeon: 166cfs / 1.44 feet
Oconaluftee: 230cfs / 1.35 feet
Cataloochee: 44.2cfs / 2.28
Water Temperatures (approximate)
Low elevations: 52 – 55 degrees
Mid elevations: 48 – 52 degrees
High elevations: 45 – 49 degrees
Current Conditions
A recent cold snap dropped water temperatures pretty significantly but they are beginning to slowly rebound. Water levels are low but pretty much in line with what you would expect in October.
Projected Conditions
Rain rolled in today with more expected over the next few days. It doesn't look like it will be huge amounts but maybe it will help to bring those levels up a bit. Temperatures should be relatively mild the next few days with more rain and a significant cold front late next week. Brook trout are currently spawning in most mid elevation streams. High elevation brook trout should almost be done. Brown trout should begin spawning soon – some may already be beginning. Keep your eyes open and if you see fish paired up over a cobbly bottom, leave them alone. We want them to make more! Also keep your eyes open for redds in those kind of pools and avoid stepping on them.
Tips
It's beginning to be too cold at high elevations. Best fishing will be best at low to mid elevations. Nymphing will be your best bet, especially in the morning, with topwater activity picking up in the afternoon. In general, expect better fishing through the middle of the day.
Hatches/Fly Suggestions
For pocket water fishing, a dry fly/dropper rig is still a good bet. For a dry fly, I like anything that floats well and that I can see, probably in the size #16-12 range. I prefer something tan or orange and probably foam. But most any attractor will get you through most situations. Parachute Adams, Parachute Hares Ears, Thunderheads, Adams Wulffs and Royal Wulffs always do pretty well.
An orange or tan Neversink in #16 – 14 is a staple for me. So is an orange Stimulator. I'd also carry some tan Elk Hair Caddis in #16-14. For nymphs, try Hares Ears, Pheasant Tails, Copper Johns, Tellico Nymphs and a favorite this time of year… George Nymphs.
Brown trout will be feeding more aggressively ahead of the spawn. In waters where they live, bigger stoneflies and even streamers can be productive. For streamers, just standard buggers will do but I love throwing sculpin patterns more than anything in fall.
Check out my Hatch Guide for complete hatch information.
Featured Fly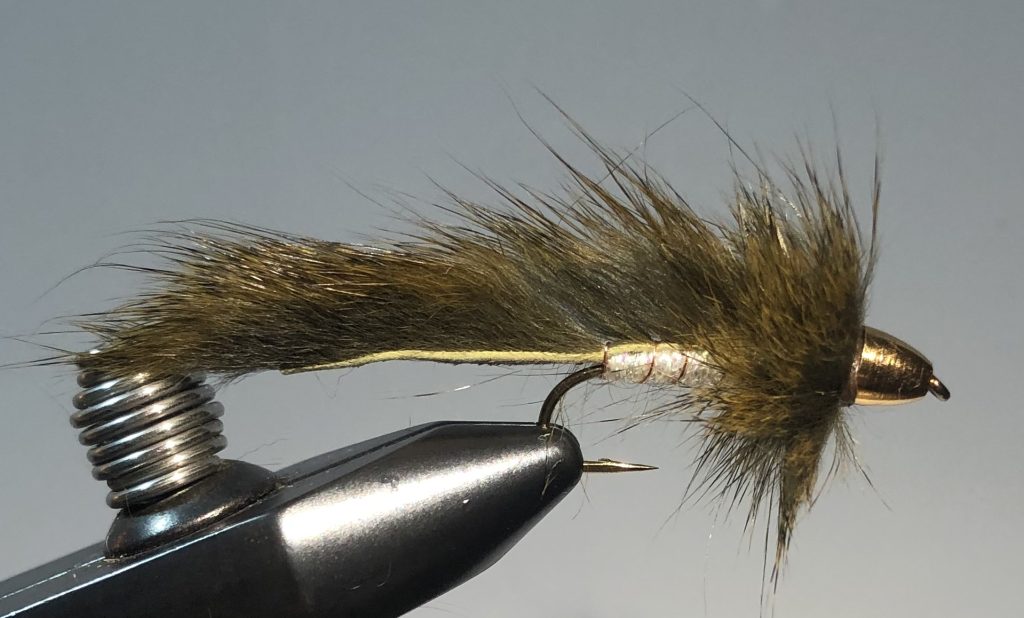 The Slumbuster is a great streamer anytime but a long time favorite for me in the late fall. It has plenty of weight to get down without being a huge burden to cast, and the zonker strips give great action. There are a number of color combos you can use but my go to version is the olive and pearl one pictured above.