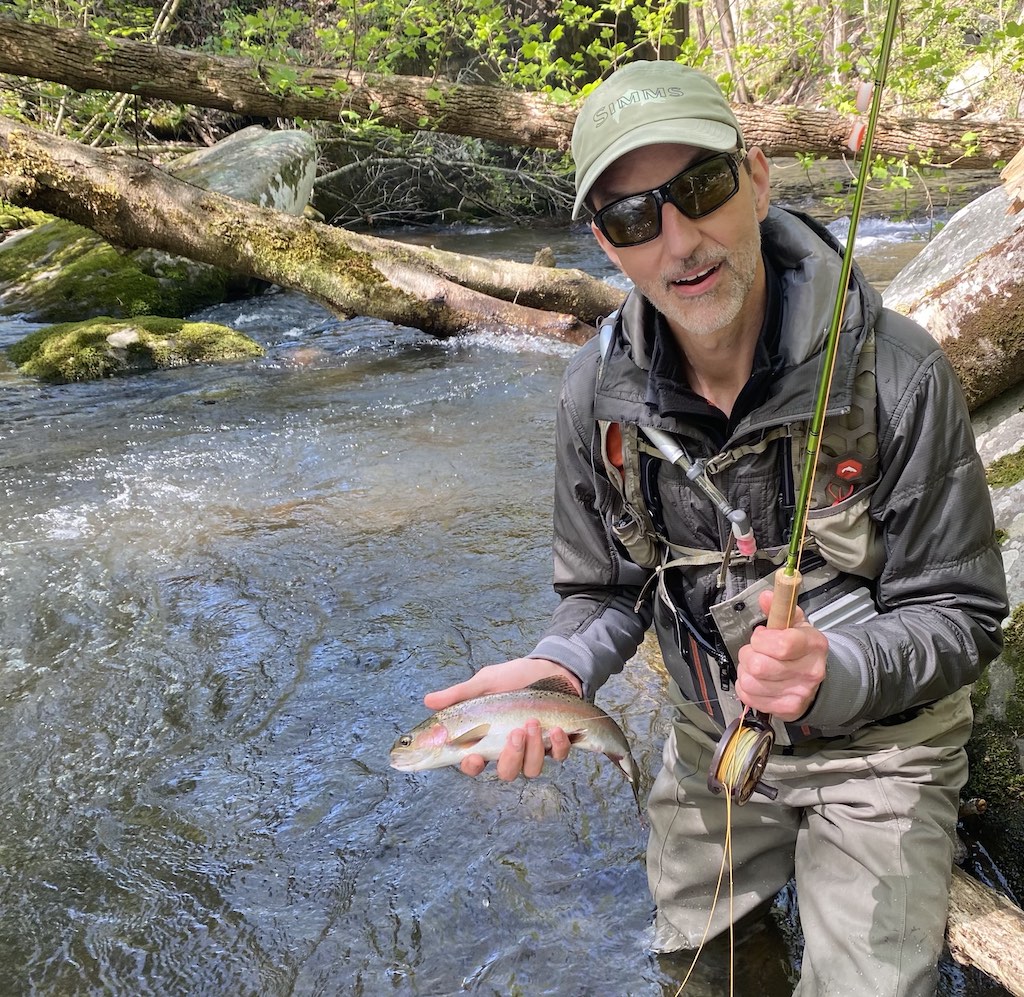 Location
Smoky Mountains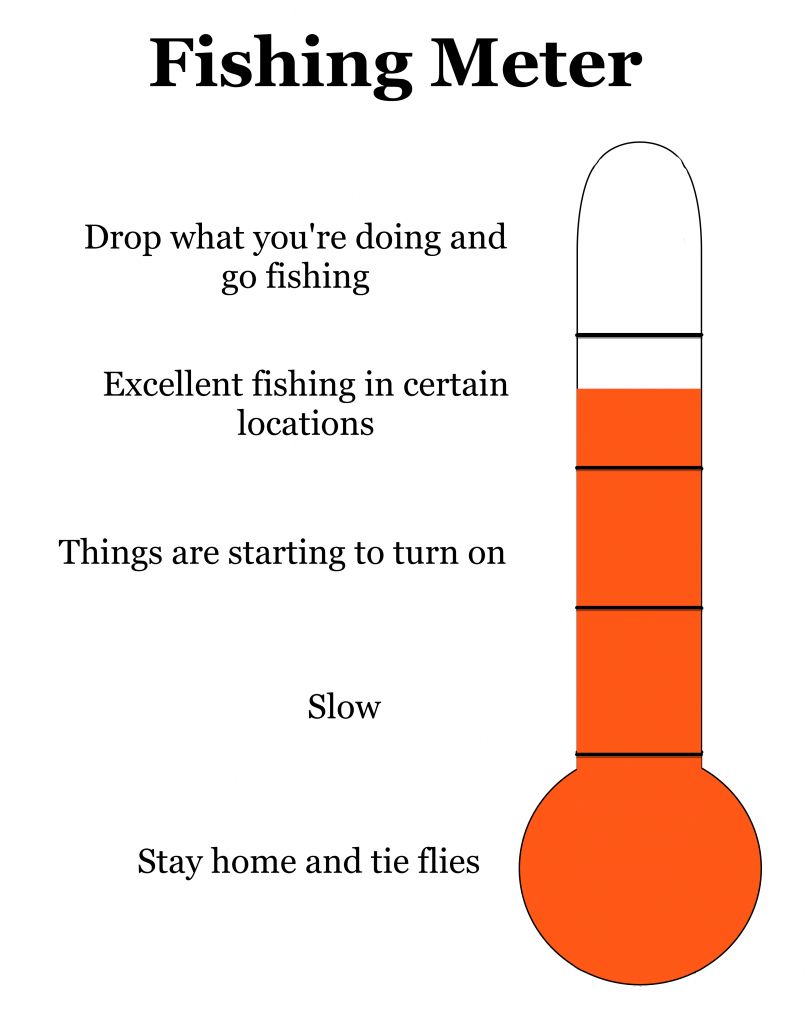 Water Levels
Little River: 275cfs / 2.23 feet
Pigeon: 701cfs / 2.43 feet
Oconaluftee: 579cfs / 1.97 feet
Cataloochee: 93.4cfs / 2.58
Water Temperatures (approximate)
Low elevations: 52 – 56 degrees
Mid elevations: 50 – 54 degrees
High elevations: 48 – 52 degrees
Current Conditions
As predicted in the last report, we hit a little bump in the road last week. A significant cold front hit on Wednesday and dropped water temperatures in a big way. We are gradually recovering from that and things improved a lot this weekend. Rain on Saturday helped. Not only did it warm water temps a little, streams were starting to get a little low for this time of year.
Projected Conditions
We're going to make a hard rebound this week with temperatures reaching the 80's mid week. It's hard to believe that the projected high for this Wednesday is about 40-degrees warmer than last Wednesday! These poor trout don't know if they're coming or going. Otherwise, mostly a dry week with better chances for rain late week. It's going to be hard for me to not wet wade Wednesday and Thursday but I'm going to give it another week or two.
Tips
I'm expecting fish to really turn on this week and stay a little more consistent. As it warms up, fishing should be pretty good at all elevations. If you're heading to the high country I'd focus more on the afternoon. Trees are beginning to fill in which will help, too. Some of those warm days two weeks ago were tough with all of that sun hitting the water.
Hatches/Fly Suggestions
Dry fly fishing should really start getting more consistent this week. We're starting to transition to "yellow season," meaning much of what you'll see hatching will be yellow. Blue Quills (#18) and Light Hendricksons (#14) will likely still be seen here and there. You'll probably see a fair number of Red Quills (#14-12) and March Browns (#14-10) as well.
But look for bigger numbers of sulphurs (#16), Light Cahills (#14-12) and Yellow Sallies (#16) over the next 4 or 5 weeks. Caddis are also abundant this time of year depending where you are. A tan body in a #14 will do the trick.
As always, a good selection of attractors will get you through most situations. Parachute Adams, Parachute Hares Ears, Thunderheads, Adams Wulffs and Royal Wulffs always do pretty well. But as mentioned above, you'll want to be sure to have some dry flies in yellow. A Neversink in #16 – 14 is a staple for me. So is a Yellow Stimulator. I'd also have a selection of Parachute Sulphurs and Cahills.
For nymphs, try Hares Ears, Pheasant Tails, Copper Johns and Tellico Nymphs. And with so much stuff hatching, now is a pretty good time to start experimenting with soft hackles. Check out my Hatch Guide for complete hatch information.
For the featured fly, I'm keeping the same fly as last week because it should be even better this week! Neversink Caddis. The yellow body version, which is great, is pictured but I'd play with other colors, too. The tan body has been working great lately. It fished well by itself but is also a nice, buoyant fly to support a dropper nymph. Two Fly Rigs.
Featured Fly