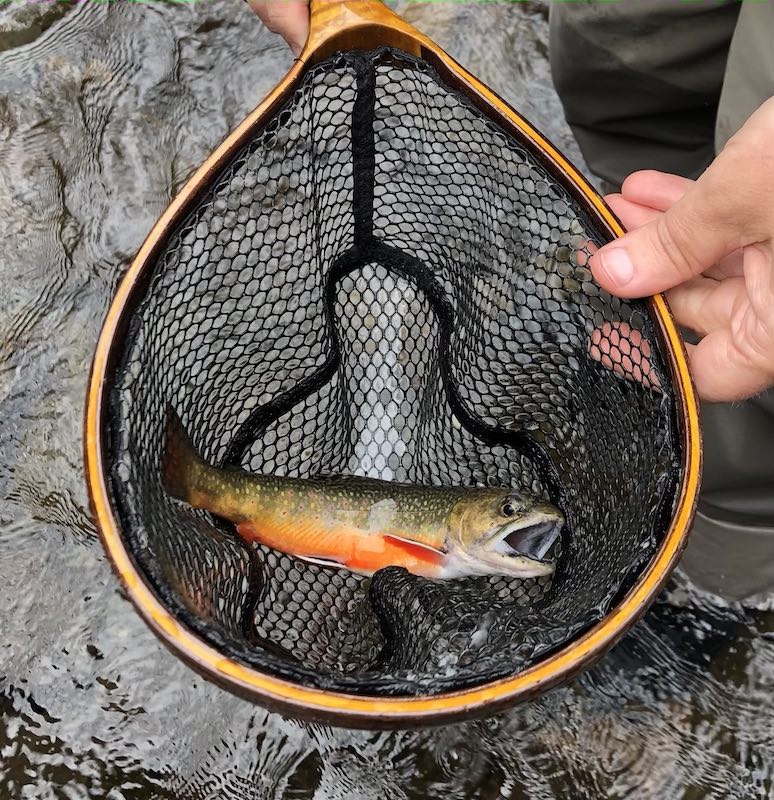 Location
Smoky Mountains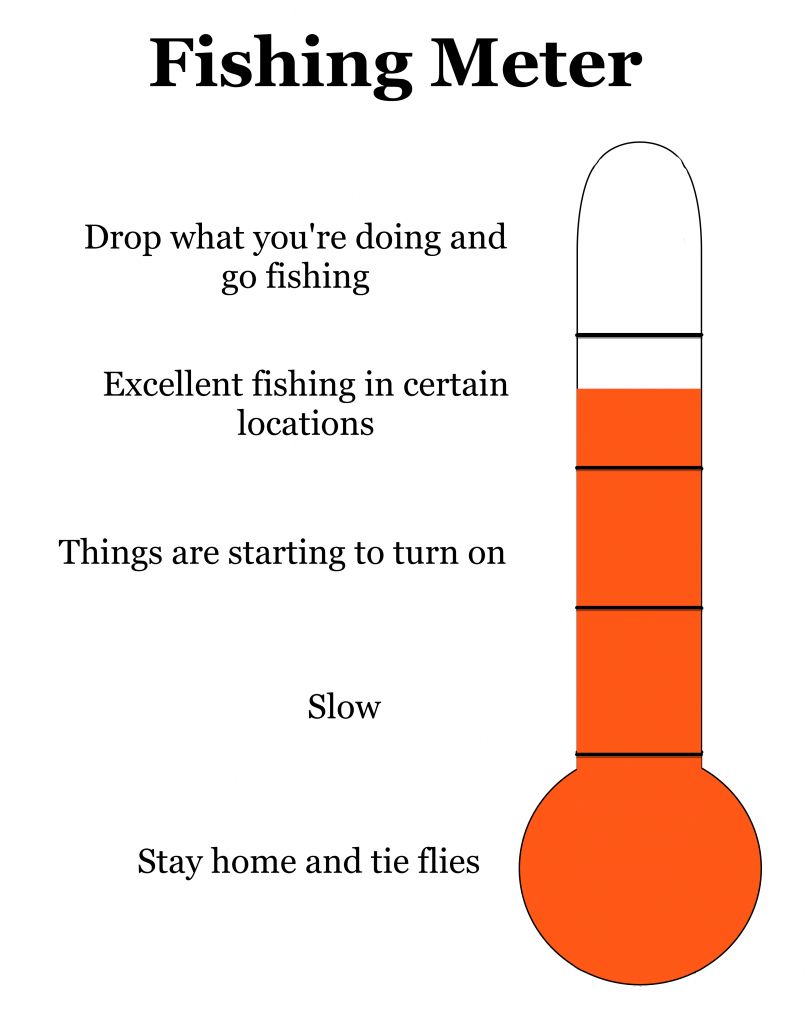 Water Levels
Little River: 170cfs / 1.91 feet
Pigeon: 451cfs / 2.05 feet
Oconaluftee: 538cfs / 1.91 feet
Cataloochee: 109cfs / 2.65
Water Temperatures (approximate)
Low elevations: 55 – 59 degrees
Mid elevations: 52 – 56 degrees
High elevations: 50 – 53 degrees
Current Conditions
Fishing is good in the Smokies right now. Water temps are sitting pretty and so are levels. And most important, at least for my sanity, is the crowds have dropped to "reasonable" levels. We're in a very mild weather pattern and it looks like it may stay this way for a little while. Overnights and mornings are cool with nice warm-ups in the afternoon. Expect your better fishing to be from late morning to late afternoon.
Projected Conditions
Though overall we're in good shape, it looks like we'll see a minor setback this week. Rain is expected Wednesday and with it is a pretty significant cold front. Highs on Wednesday aren't expected to get out of the 40's and Wednesday and Thursday night lows will hit near freezing. While I don't think this will have long term effects on fishing, I'd expect pretty slow activity on Thursday and Friday.
Tips
Fish are beginning to spread in the stream more and activity is picking up in riffles and pockets. However, without full tree bloom, fish may be spooky in the bright sunlight. Seek out locations near shade lines. Fishing is starting to get productive even in the mornings in the lower elevations. For mid and high elevation streams, I'd try to focus on the afternoon.
Hatches/Fly Suggestions
Fish are really beginning to look up now and most fish on my trips this past week were taking dry flies. Hatches are fairly diverse right now with very few heavy hatches of one insect coming off. Blue Quills (#18) and Light Hendricksons (#14) are accounting for most of the mayfly activity. Red Quills (#14-12) should begin showing up in better numbers and you may even see a few March Browns (#14-10) showing up early to the party.
There are a lot of small dark stoneflies but the adults don't spend much time in front of the trout. A #18 Pheasant Tail is a respectable imitation for the nymph. A lot of #16 dun caddis are out and about and starting to see some larger tan caddis in a #14. And I'm seeing a few Yellow Sally Stoneflies. Expect more of them toward the end of the month.
You can certainly carry exact imitations of any of the flies mentioned above. But with so many different bugs and no large numbers of any, keeping your fly pattern fairly generic is not a bad idea. A Parachute Adams and Parachute Hares Ear are really good all-purpose spring dry flies. Thunderheads, Adams Wulffs and Royal Wulffs also do pretty well. On many of the backcountry streams, caddis have been the ticket. An Elk Wing or Neversink in #16 – 14.
For nymphs, try Hares Ears, Pheasant Tails, Copper Johns and Tellico Nymphs. My most consistent producer has been a creation of my own that I call an Early Spring Nymph. I'll include the pattern in my next newsletter. Until then, an olive Hares Ear is pretty similar. Check out my Hatch Guide for complete hatch information.
For the featured fly, I have the Neversink Caddis. The yellow body version, which is great, is pictured but I'd play with other colors, too. The tan body has been working great lately. It fished well by itself but is also a nice, buoyant fly to support a dropper nymph. Two Fly Rigs.
Featured Fly