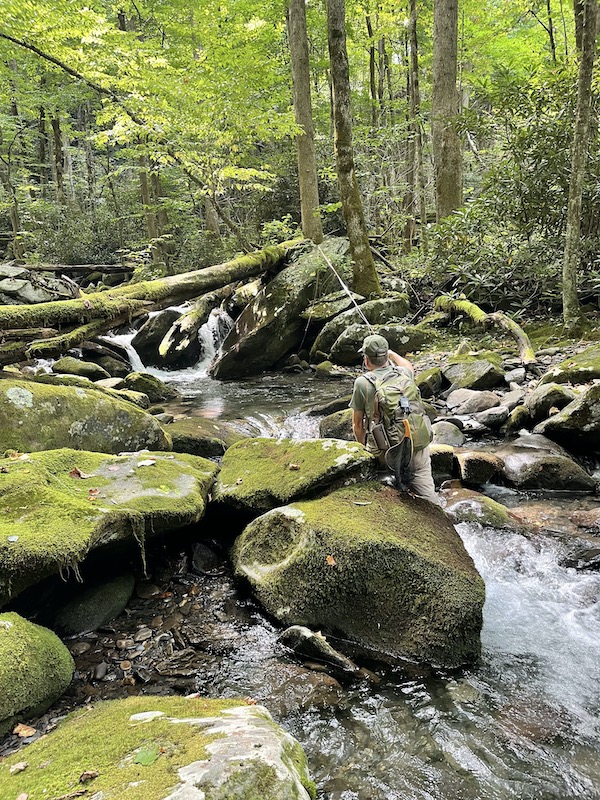 Location
Smoky Mountains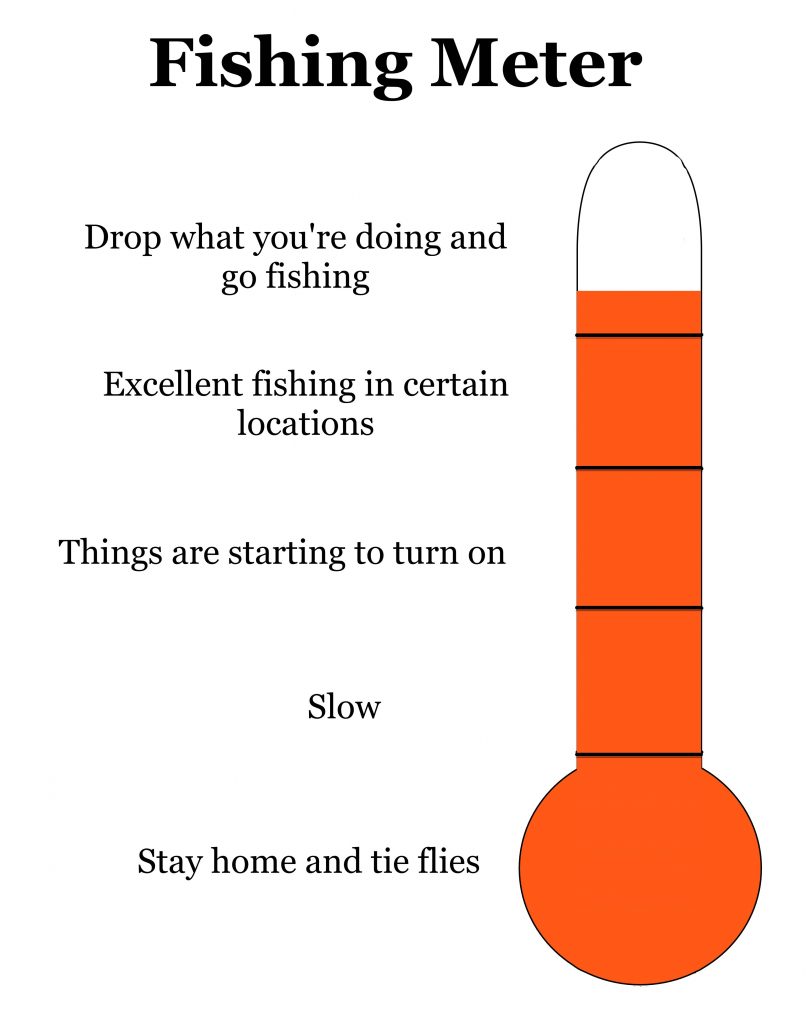 Water Levels
Little River: 146cfs / 1.79 feet
Pigeon: 231cfs / 1.61 feet
Oconaluftee: 253cfs / 1.41 feet
Cataloochee: 41cfs / 2.26
Water Temperatures (approximate)
Low elevations: 59 – 63 degrees
Mid elevations: 58 – 61 degrees
High elevations: 53 – 58 degrees
Current Conditions
On paper, our conditions are about as perfect as it gets. Water temperatures are great across the board, fall hatches are starting to kick in and water levels, while getting a little low, are great for this time of year.
Projected Conditions
Things are continuing to look good in the coming week with the possibility of a little rain early next week. That rain should just make it better. Brook trout likely begin spawning in the next week or two. Keep your eyes open and if you see fish paired up over a cobbly bottom, leave them alone. We want them to make more! Also keep your eyes open for redds in those kind of pools and avoid stepping on them.
Tips
Pretty much all options are on the table. It's a good time to start fishing those low elevations again. Water is cooling down and fish are active. Larger browns should be getting more and more active as their late spawn approaches. Stripping streamers through brown trout water probably won't yield many strikes but may produce that one bruiser! Fishing is pretty good all day but will likely be at its best through mid day, particularly on mid and high elevation streams.
Hatches/Fly Suggestions
While water is high, I'd focus mostly on nymphs. I'd fish a pair and try to diversify them. Have one bright and one drab or one big and the other small. Don't be afraid to experiment. In addition to the standard nymphs mentioned below, I like worm patterns and big, rubber-legged stoneflies in higher water.
For pocket water fishing, it's tough to beat a dry fly/dropper rig. For a dry fly, I like anything that floats well and that I can see, probably in the size #16-12 range. I prefer something yellow and probably foam. Tan and orange dry flies are also starting to work well as fall sets in. But most any attractor will get you through most situations. Parachute Adams, Parachute Hares Ears, Thunderheads, Adams Wulffs and Royal Wulffs always do pretty well.
A yellow, orange or tan Neversink in #16 – 14 is a staple for me. So is a yellow or orange Stimulator. I'd also carry some tan Elk Hair Caddis in #16-14. For nymphs, try Hares Ears, Pheasant Tails, Copper Johns, Tellico Nymphs and a favorite this time of year… George Nymphs.
Summer is winding down but terrestrials will still be an important food source for the next few weeks or so. Fish will continue feeding on ants and beetles. Inchworms are abundant as well and a Green Weenie can be a killer this time of year. It's a great fly to drop off a dry fly. Check out my article Hidden Terrestrials for a different approach to your terrestrial fishing,
Check out my Hatch Guide for complete hatch information.
Featured Fly
The Doculator is the creation of New Mexico fly guide, Doc Thompson. It floats well and fish dig it. We've featured it before in yellow. Try it this fall in orange. It's as if Doc had the Smokies in mind when he came up with this one!