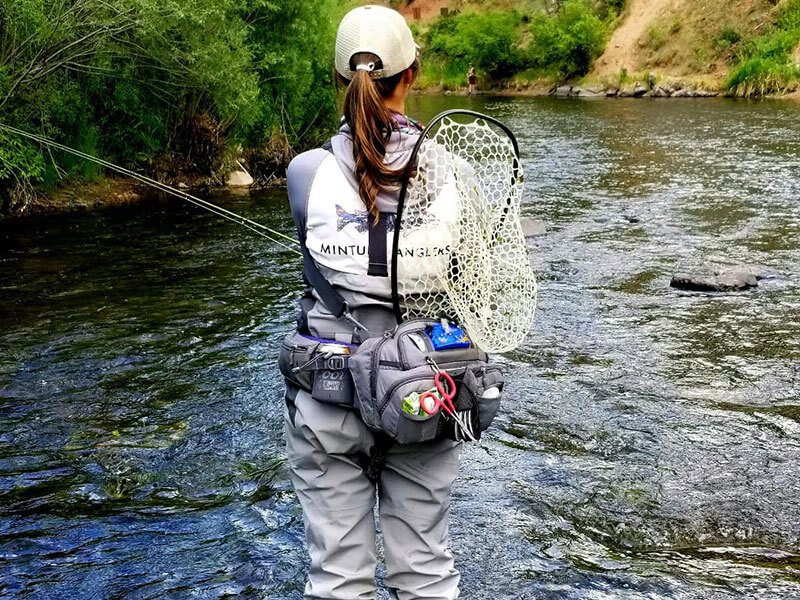 Getting into fly fishing can seem overwhelming. And one of the most overwhelming aspects can be the gear. You see fly fishers on the stream who look like members of SEAL Team 6 with the arsenal of gadgets, gear and packs strapped to various places on their bodies. If you walk into a fly shop, it gets even more complicated when you see the endless displays of rods, reels, lines, tools, waders and thousands of fly patterns. Where in the world do you start?
First, it's important to understand that there are things that you need to go fly fishing and there are other things that might just make a certain task easier but aren't essential. And there are other things that are just fun or cool! Listed below is a list and description of necessary items to get going in fly fishing. From there you can add all of the extra bells and whistles you want.
The Essential Essentials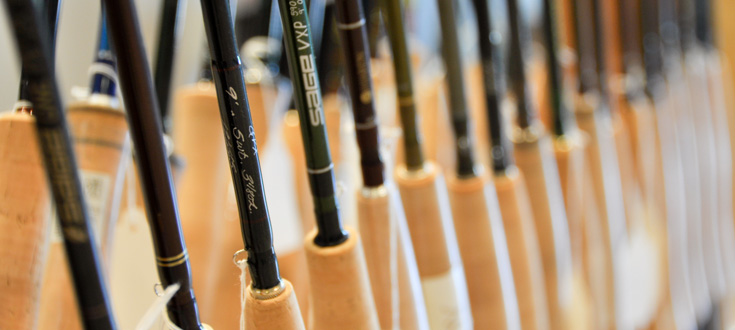 Fly Rod: Probably goes without saying but you'll need a fly rod to get started. Rods vary in size and what exactly you need depends on where you plan to be fishing and what you plan to fish for. And prices are all over the place. You don't need a $1000 fly rod to get into the sport, but buy the best rod you can afford. Learn more about fly rods.
Fly Reel: The reel will need to be an appropriate size to match the rod and line size you'll be using. For most freshwater fly fishing, the reel is more of a line storage device than a fish fighting tool and it doesn't require much of an investment. In saltwater fly fishing, the reel is probably the most valuable piece of equipment and you will want to invest a significant amount of your fly fishing budget. Learn more about fly reels.
Fly Line: The fly line is a critical piece of the equation as it is the weighted line that you will be casting. You don't need a $100 fly line to start fly fishing but, like the rod, a good fly line can make a big difference and you should buy the best you can afford. Learn more about fly lines.
Terminal Tackle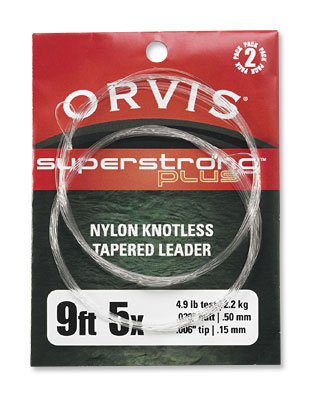 Leader: The leader is the tapered, "invisible" connection between your fly line and the fly. It provides the critical transfer of energy during the cast that allows the fly to land properly on the water. The skinny tippet end of the leader allows the fly to drift properly. Leaders are relatively inexpensive and are something that you will replace regularly. Learn more about leaders.
Tippet: When you buy a leader, it has a tippet section built in. It's the thinnest part of the tapered leader. You will want to have spools of tippet material to rebuild or alter the leader as the tippet section gets shorter through the process of changing or breaking off flies. Learn more about tippet.
Flies: Flies are what we use as lures in fly fishing and there are A LOT of choices! Sometimes specific flies that match a hatch are required but often, a few generic fly patterns are all you need to catch fish. Get started with a basic selection of generic patterns and add to them gradually. Learn more about fly selection.
Tools & Gadgetry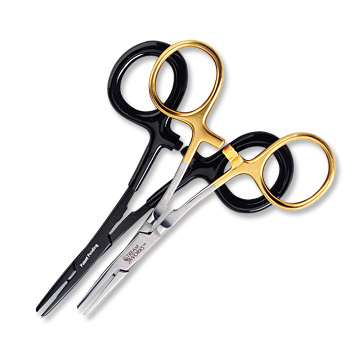 Nippers: I suppose you could use your teeth but I'd recommend a pair nippers for cutting your line. Nail clippers will work in a pinch but they are made of incredibly cheap metal. You'll start seeing nicks in the blades almost immediately and it won't take long for them to rust. For about $10 you can get a pair of stainless nippers that will last a whole lot longer and they include a nifty "needle tool" for clearing the hook eye. Learn more about nippers.
Hemostats: I use these for everything. They're helpful for hook extraction, crimping barbs, crimping split shot… you name it! You can use the ones your buddy that works at the hospital gave you, but those are built to be disposable. They're fine to get started but I wouldn't wait to long before buying some durable ones made for fly fishing. Learn more about hemostats.
Fly Box: You're going to need something to put those flies in. An Altoid box might do the trick in the beginning but it won't take long to outgrow that. There are a lot of different sizes and styles of fly boxes to suit any organizational and storage needs. Learn more about fly boxes.
Not Essential but Pretty Darn Useful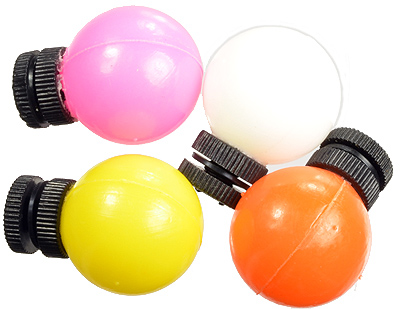 Strike Indicators: If you're going to do much nymphing, particularly in slower water, you'll want some of these. Just don't call them bobbers. They come in a variety of styles, shapes and colors. Learn more about strike indicators.
Split Shot: Again, if you plan to do much nymphing, this will be something you want. Many nymphs have their own weight built in but some don't. And some that do need more. These are just small weights of various sizes that can be crimped on to leader to add weight. Learn more about split shot.
Polarized Sunglasses: It's all I can do to not put these on the essential list. Polarized glasses cut glare on the water allowing you to better see the stream bottom, your fly and sometime the fish. I never fish without them. Learn more about polarized sunglasses.
Fishing Pack or Vest: While not essential, you're going to need some way to carry all of this stuff around with you on the stream. You can probably find something to get you by in the beginning. For me, it was my uncle's marine shirt with the two big chest pockets. But you'll soon want something designed for the task. Learn more about packs and vests.
Waders and Wading Boots: How soon or how badly you need these items will depend on where you fish and what time of year you fish. Learn more about waders. Learn more about wading boots.