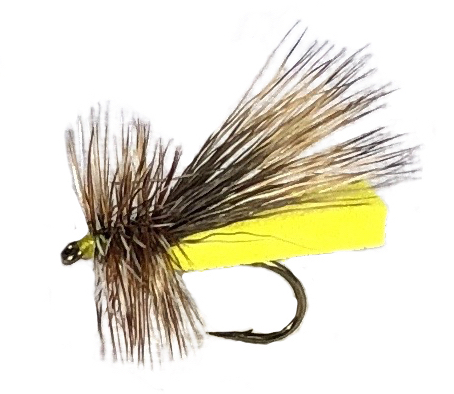 If you've done much fishing in the Smoky Mountains, you have likely fished with this fly at one time or another. It is definitely a staple in my fly collection. The main reason is that it provides the three quantities that you want in a Smoky Mountain dry fly: It floats well, it's easy to see, and it catches fish!
Many like to point out that this fly will sink. Of course it will! I don't know of a dry fly that won't! But it does float extremely well, and the name "Neversink" doesn't refer to its buoyancy anyway. Instead, it refers to the Neversink River in New York. Beyond that, the origin and history of this fly are cloudy at best.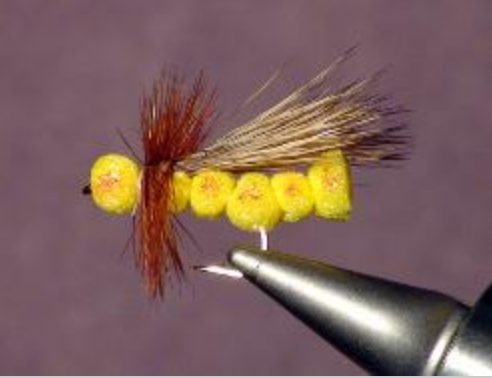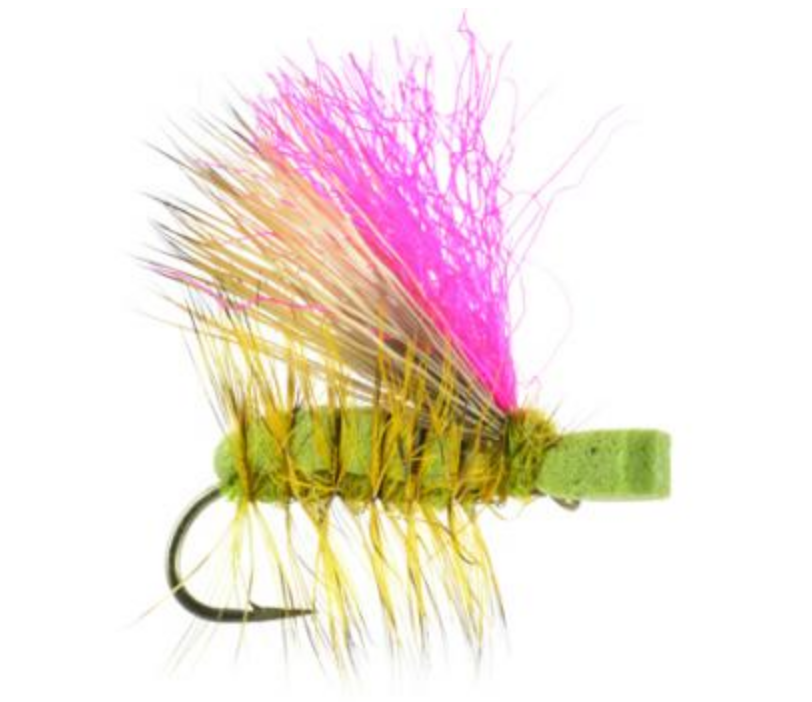 The segmented pattern to the far left, captioned (perhaps inaccurately) "Original Neversink," is claimed to be the original version of this fly, though I didn't find much evidence to back that up. Additionally, I couldn't find any information on who originated that pattern. The one next to it is a Neversink Caddis pattern originated by fly tyer, Jason Yeager. However, I couldn't find anything that led me to believe it is the original. If there are any fly historians reading this, please let me know.
In any case, the pattern pictured at the top of the page is the version that I tie and fish, and it's the one you're likely to find in most fly shops. While I tie them in a variety of colors, yellow, tan, orange and chartreuse are among my favorites. I especially like the yellow version as it does a great job passing for the prolific Little Yellow Stonefly in the Smokies. As a matter of fact, there are a lot of yellow bugs that hatch in the Smokies from mid April through early October. Fishing with a yellow dry fly pattern of any kind is a pretty good bet during that timeframe.
While it is an effective representation for a caddis and some stoneflies, I tend to think of it as just a good, generic attractor pattern. And because of its better than average buoyancy and visibility, it makes a great top fly in a dry/dropper rig.
Neversink Caddis
Hook: TMC 100 or equivalent, #16-#12
Thread: 8/0 yellow (or to match foam color)
Body: 2mm yellow foam (or other color of your choice)
Wing: Natural or bleached elk hair (bleached offers a little better visibility)
Hackle: One brown and one grizzly rooster