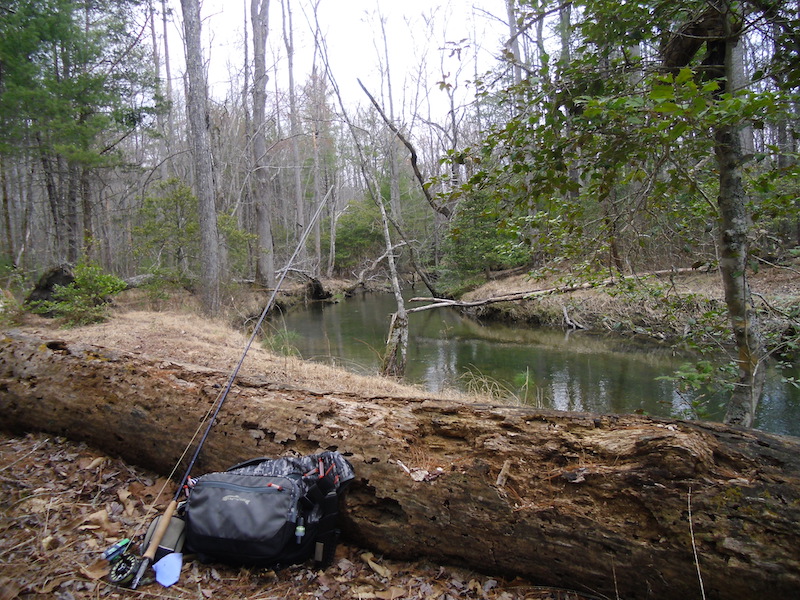 Mountains
While weather is all over the place around here and 80 degrees in February is just as likely as snow in May, I always call March the transition month. Winter is transitioning to spring and you tend to get sample of both seasons. When folks book trips for March, I always try to warn them that it's a gamble. Not only can temperatures change on a dime and turn the fishing off, it tends to be a wetter month, so water levels can get way out of whack.
I've had some fantastic fishing in March, particularly toward the latter part of the month. When the stars align, we can see some of the first good hatches of the year with fish hungry after a winter of little food. It seems that every seasoned Smokies angler is on "Quill Gordon watch!" But a big cold front can delay the hatch and can lock a trout's mouth tight as a drum.
What will this March hold? Only time will tell. We're sure to see some really good fishing and some lousy fishing, too. When you live around here, you can pick your days. When you're traveling here to fish, you just have to hope you're here on one of the upswings.
In any case, most of the month will be spent fishing nymphs. Darker patterns do the best and a #12 Olive Hares Ear (or similar) is a pretty good imitation for the Quill Gordon nymphs that should be moving about. When water temperatures get into the 50's for a significant part of the day, a few days in a row, our dry fly fishing should start to pick up. That's probably going to be around the third week, but who knows?
Clinch
As usual, the fishery that does have good water temperatures year round and should fish well in the winter is cranking 2+ generators 24 hours a day. Last year was a tough one on the Clinch. A very wet spring resulted in very few days of low water. Unfortunately, this year is starting out the same way. Man, every year seems to be flood or drought. Is an "average" year too much to ask for?