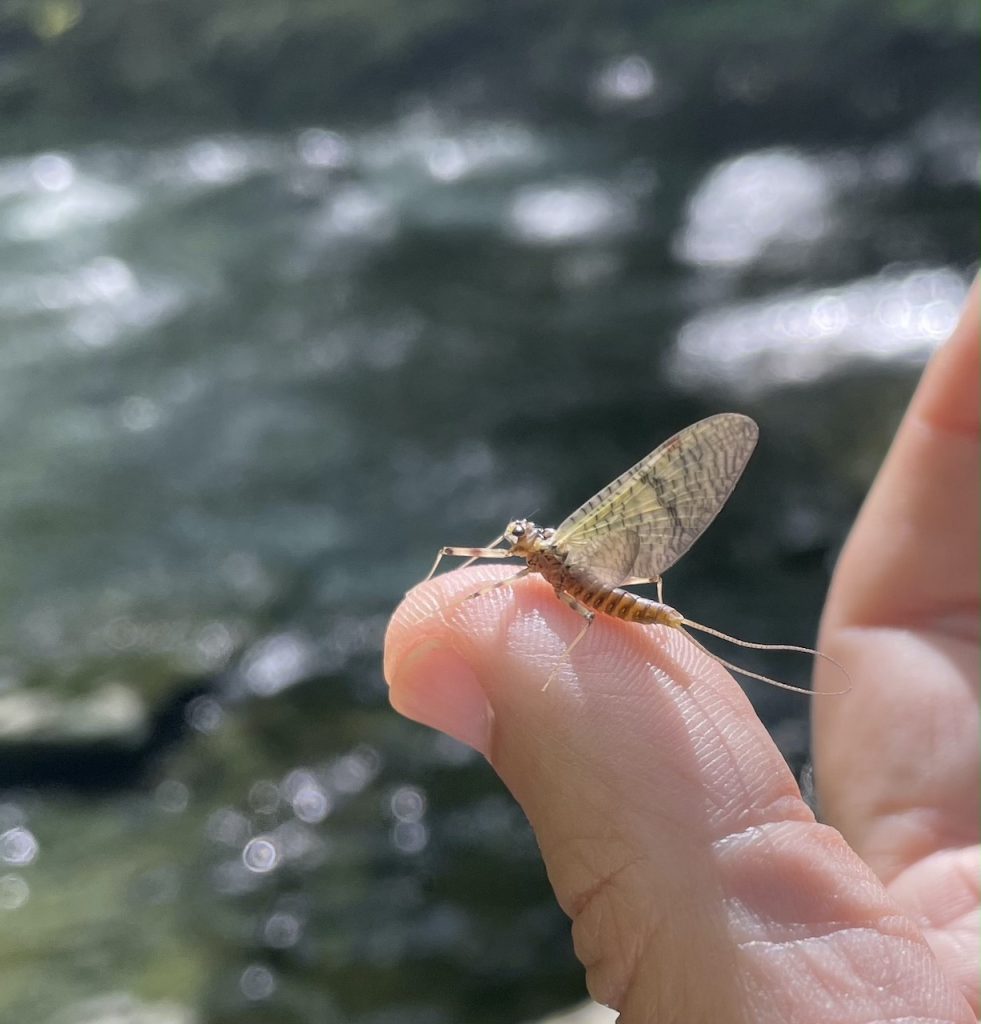 Location
Smoky Mountains
Water Levels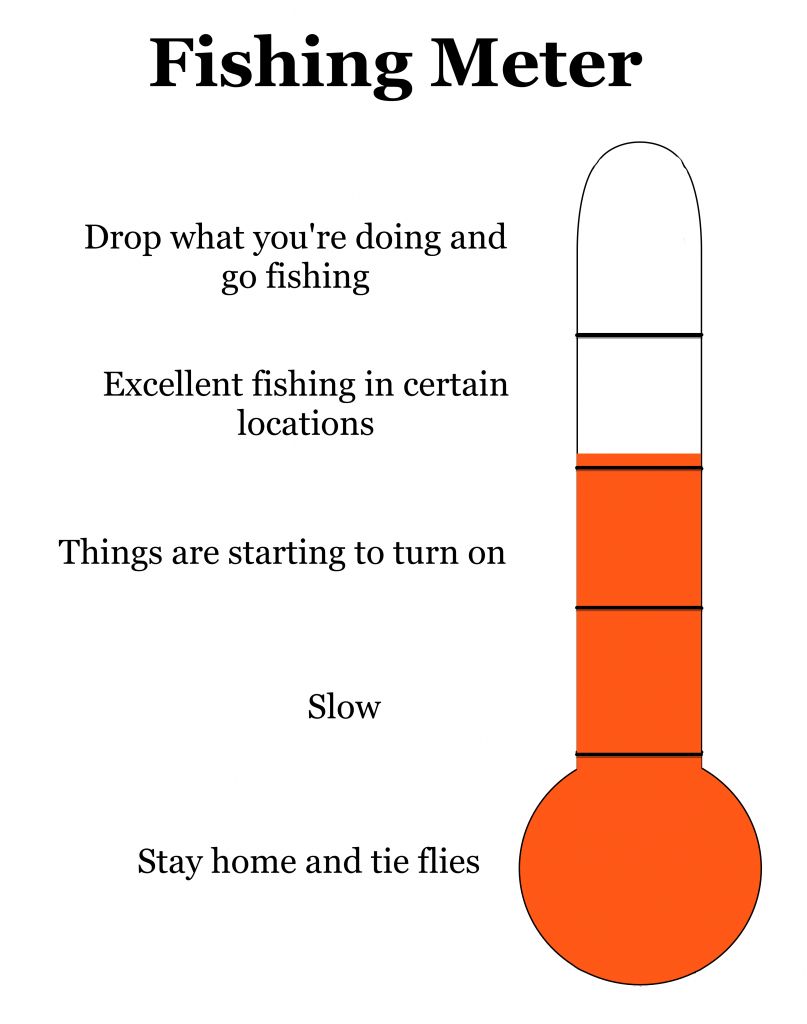 Little River: 287cfs / 2.26 feet
Pigeon: 499cfs / 2.12 feet
Oconaluftee: 538cfs / 1.91 feet
Cataloochee: 75.591.3cfs / 2.57
Water Temperatures (approximate)
Low elevations: 54 – 58 degrees
Mid elevations: 52 – 56 degrees
High elevations: 50 – 54 degrees
Current Conditions
It continues to be a really strange spring. It seems that just as fishing really starts to turn on, we get another major rain system or cold front to set things back. And when I say "set things back," fishing is still decent, it just hasn't quite gotten to consistently great yet.
Speaking of rain systems, it's coming down pretty good as I write this and is supposed to rain into Monday morning. Different models are showing different things, but looks like we may see about an inch and a half of rain tonight, which will likely blow out these mountain streams that are still full from last week's big rain. You better check the latest gauge readings if you're heading out in the next couple of days because the ones above will probably look way different in the morning. Reading Stream Gauges.
Projected Conditions
As mentioned above, it's been a weird spring. Here it is nearly the middle of May and we're not supposed to get out of the 60's for highs this week. Overnight lows are staying in the 40's. And it looks like a decent chance of rain most every day until next weekend.
Tips
If the rain doesn't screw up the streams, fishing should be okay this week. With these cooler overnights, expect better fishing in the afternoons. Topwater activity has been very good recently. For me, it's been on tan caddis and Thunderheads, but I'd say any common attractor should do well. If water comes up this week, plan on doing more nymphing. In addition to what's mentioned below, rubber-legged stonefly nymphs, Wooly Buggers and San Juan Worms are always good in higher water.
Hatches/Fly Suggestions
We're starting to transition to "yellow season," meaning much of what you'll see hatching will be yellow. Blue Quills (#18) and Light Hendricksons (#14) will likely still be seen here and there. You'll probably see a fair number of Red Quills (#14-12) and March Browns (#14-10) as well.
But look for bigger numbers of sulphurs (#16), Light Cahills (#14-12) and Yellow Sallies (#16) over the next 4 or 5 weeks. Caddis are also abundant this time of year depending where you are. A tan body in a #14 will do the trick.
As always, a good selection of attractors will get you through most situations. Parachute Adams, Parachute Hares Ears, Thunderheads, Adams Wulffs and Royal Wulffs always do pretty well. But as mentioned above, you'll want to be sure to have some dry flies in yellow. A Neversink in #16 – 14 is a staple for me. So is a Yellow Stimulator. I'd also have a selection of Parachute Sulphurs and Cahills.
For nymphs, try Hares Ears, Pheasant Tails, Copper Johns and Tellico Nymphs. And with so much stuff hatching, now is a pretty good time to start experimenting with soft hackles. Check out my Hatch Guide for complete hatch information.
The featured fly this month is a Sulphur Comparadun. Sulphurs are one of the more reliable hatches in the Smokies. They've already started and should be around until at least the end of May. Most any sulphur pattern will fit the bill but if you run across any stubborn, slow water trout, the Sulphur Comparadun is an excellent choice!
Featured Fly
The Smoky Mountain Candy is a fly pattern originated by my good friend, Walter Babb. It is essentially a Thunderhead with a yellow body. Yellow is a great color this time of year. This fly floats well, is easy to see and catches fish… what more could you ask for?!? Order some from Little River Outfitters.