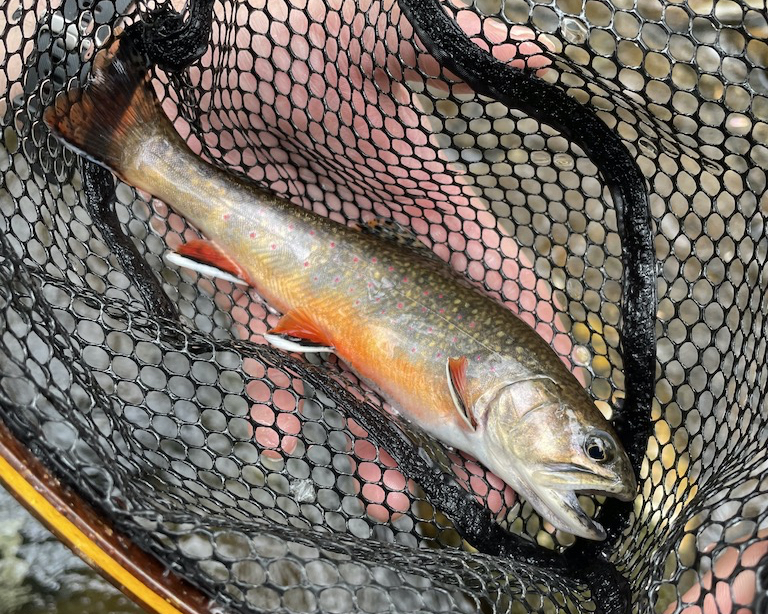 Location
Smoky Mountains
Water Levels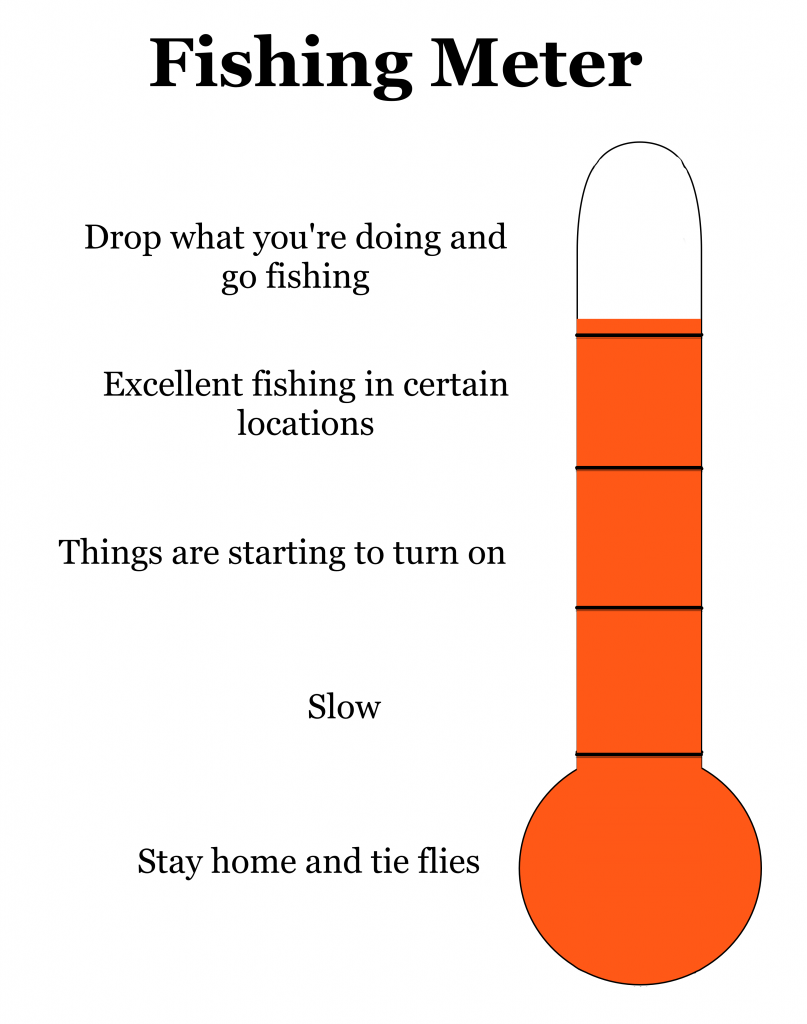 Little River: 154cfs / 1.85 feet
Pigeon: 276cfs / 1.74 feet
Oconaluftee: 408cfs / 1.69 feet
Cataloochee: 81cfs / 2.52
Water Temperatures (approximate)
Low elevations: 60 – 64 degrees
Mid elevations: 58 – 62 degrees
High elevations: 56 – 58 degrees
Current Conditions
The past week has been a good one. Evening hatches have been hit and miss but daytime fishing is getting pretty steady. As is known to happen in East Tennessee, we've gone from one extreme to another with weather. It's been getting hot and we could actually use a little bit of rain.
Projected Conditions
Hot and dry conditions are expected to continue through next weekend. Next weekend is Memorial Day weekend. Crowds should really start to increase.
Tips
With days getting warmer, expect better fishing early and late in the day, especially at lower elevations. High elevations should fish pretty well all day. A stealthy approach is always a good idea in the Smokies but will become even more important as water levels continue to drop.
Hatches/Fly Suggestions
We are firmly into "yellow season," when most everything hatching is yellow in color. Look for bigger numbers of sulphurs (#16), Light Cahills (#14-12) and Yellow Sallies (#16) over the next month.
As always, a good selection of attractors will get you through most situations. Parachute Adams, Parachute Hares Ears, Thunderheads, Adams Wulffs and Royal Wulffs always do pretty well. But as mentioned above, you'll want to be sure to have some dry flies in yellow. A Neversink in #16 – 14 is a staple for me. So is a Yellow Stimulator. I'd also have a selection of Parachute Sulphurs and Cahills.
For nymphs, try Hares Ears, Pheasant Tails, Copper Johns and Tellico Nymphs. And with so much stuff hatching, now is a pretty good time to start experimenting with soft hackles. Check out my Hatch Guide for complete hatch information.
We're also on the front end of terrestrial season. As things warm, fish will begin feeding a lot on ants and beetles. Inchworms are becoming more abundant as well and a Green Weenie can be a killer this time of year. It's a great fly to drop off a dry fly.
Featured Fly