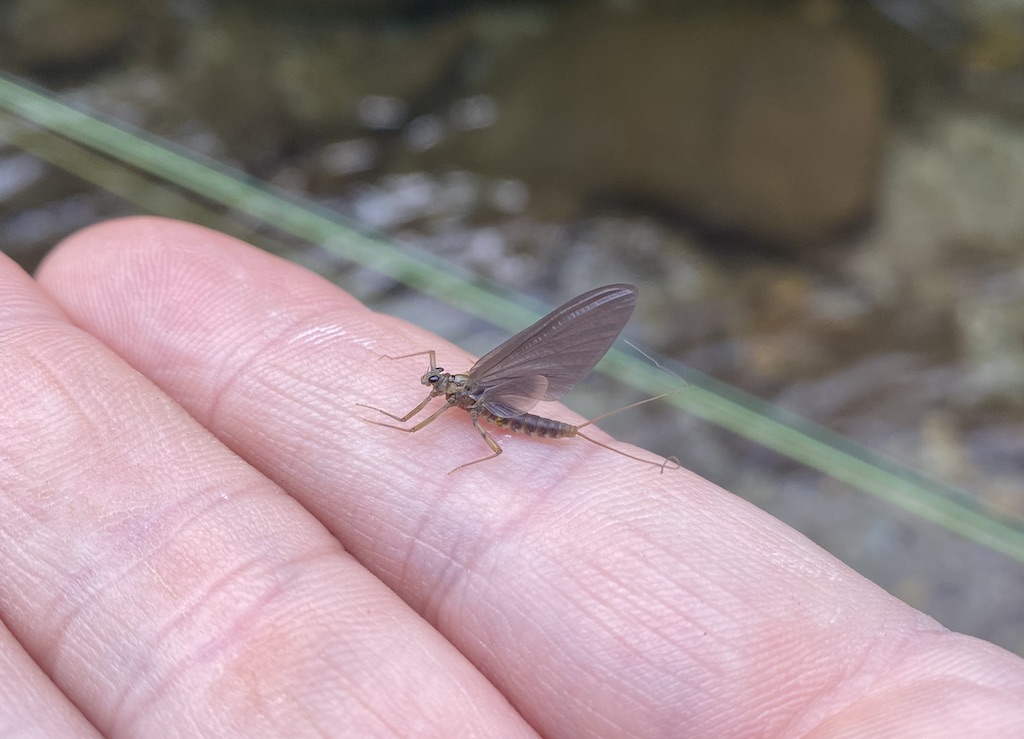 Location
Smoky Mountains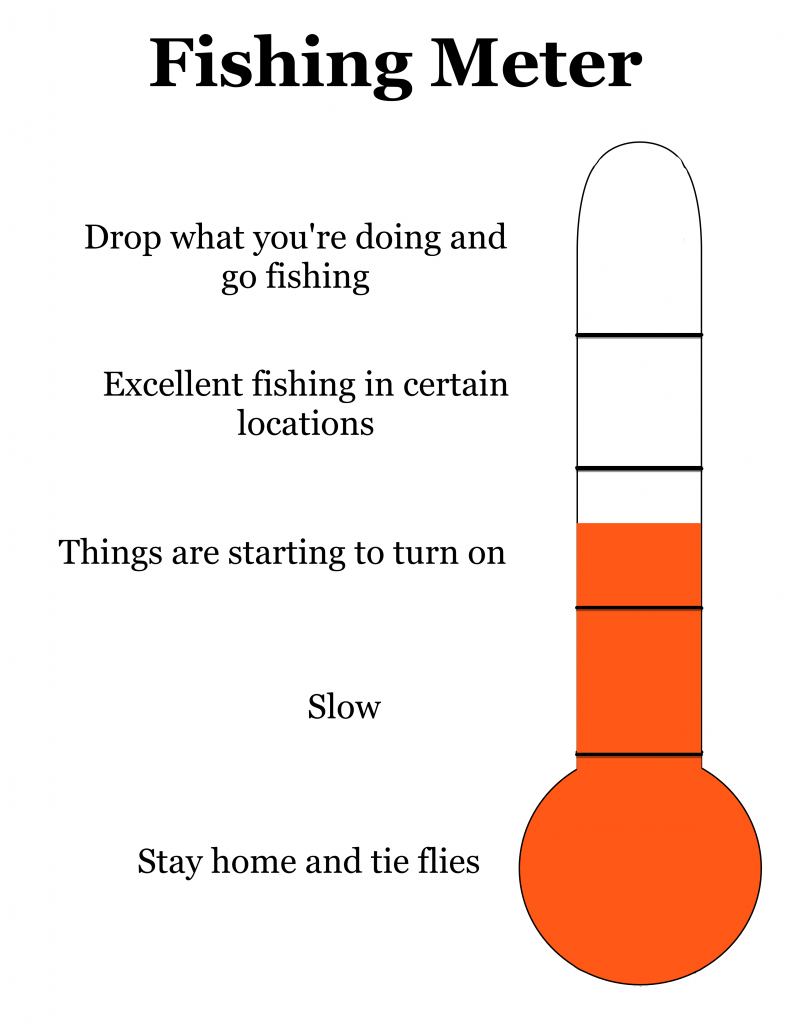 Water Levels
Little River: 249cfs / 2.09 feet
Pigeon: 542cfs / 2.19 feet
Oconaluftee: 1090cfs / 2.64 feet
Cataloochee: 218cfs / 2.99
Water Temperatures (approximate)
Low elevations: 49 – 54 degrees
Mid elevations: 46 – 52 degrees
High elevations: 42 – 48 degrees
Current Conditions
Things are starting to get pretty good around here. Water temperatures are remaining in the low 50's in the lower elevations. We're beginning to see more consistent feeding activity and hatches are picking up, too. In general, water levels and temperatures are a little better on the Tennessee side of the park right now.
The best fishing is on lower elevation streams right now. Fish will be most active in the afternoon when it's a little warmer. Many anglers are talking about catching a lot of very small rainbows. This is pretty common for right now as the larger rainbows are spawning. We'll hopefully see them get a little more active in the coming weeks.
Projected Conditions
It looks like temperatures should remain mild for the most part in the coming week. We're expecting some colder overnights this weekend which will drop out water temperature a little. My biggest concern is the rain expected for tomorrow into Thursday. Streams are pretty full now and the ground is still very saturated. It won't take much to spike those water levels. Projected rainfall is an inch or more in some areas. Keep an eye on the gauges – reading stream gauges.
Tips
In general, you want to seek out slower water and you want to fish the warmest water possible right now. Try to concentrate your efforts on the middle of the day, stick to the lower elevations and look for areas that get a little more sunlight. Finding Feeding Trout in Early Spring.
Hatches/Fly Suggestions
Quill Gordons are beginning to show up in pretty good numbers… some places. This is kind of luck of the draw. I've been on pools where I only see two or three, and two pools up they're coming off everywhere you look. They could show up at any time but mostly, we're seeing the better hatches mid to late afternoon.
Standard Quill Gordon patterns should work well for topwater, so will a Parachute Adams – sizes #14 – #12. Everyone seems to have their favorite Quill Gordon nymph imitation. Mine is an olive Hares Ear. When the hatch is coming off pretty good, I always do best with an emerger, and my favorite is a Mr. Rapidan Emerger.
Blue Quills are also starting to show up in sizes #18 – #16. You'll probably still run into some Blue Wing Olives, and there is always an assortment of dark caddis and stoneflies this time of year. A size #16 grey Elk Caddis will do the job for most of them. Otherwise, a lot of your favorite attractors should do fine. For early spring, I always like flies with peacock herl, Zug Bugs and Prince Nymphs in particular.
Featured Fly