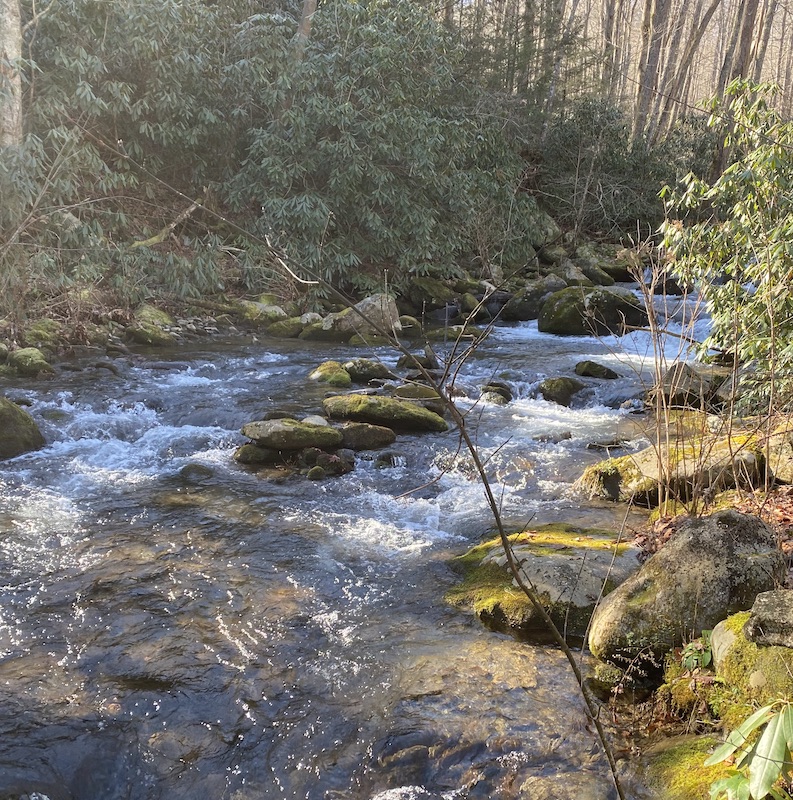 Location
Smoky Mountains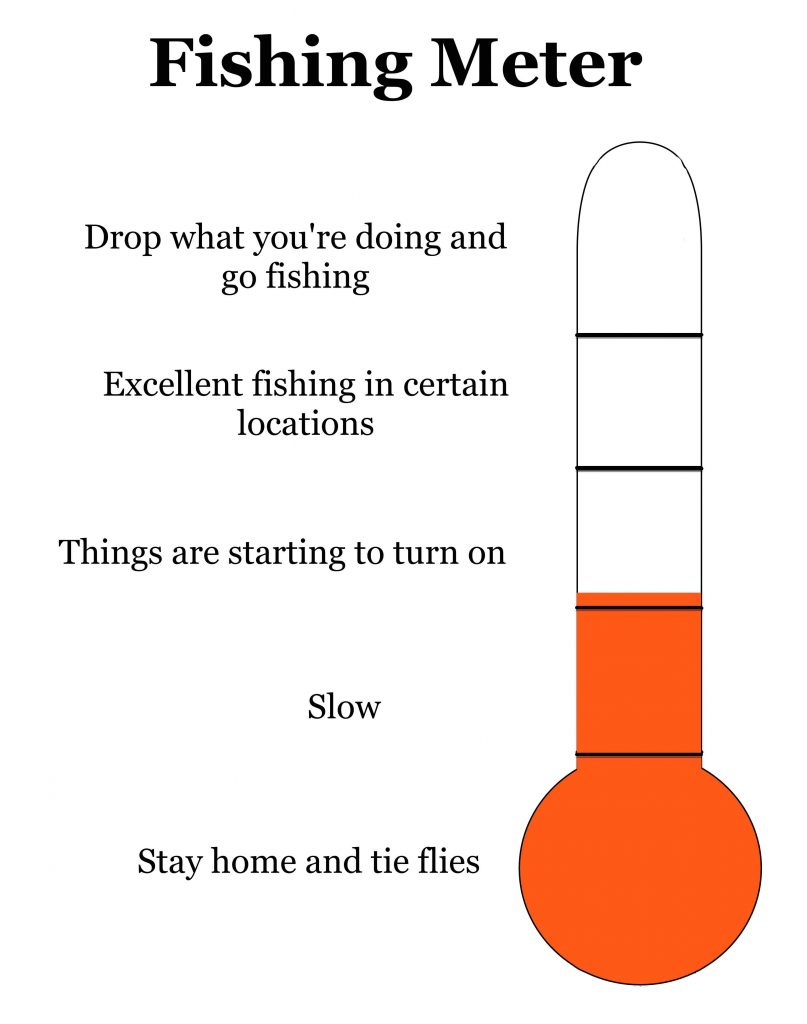 Water Levels
Little River: 336cfs / 2.31 feet
Pigeon: 687cfs / 2.41 feet
Oconaluftee: 750cfs / 2.23 feet
Cataloochee: 190cfs / 2.90
Water Temperatures (approximate)
Low elevations: 44 – 47 degrees
Mid elevations: 41 – 44 degrees
High elevations: 38 – 41 degrees
Current Conditions
This can be one of the most maddening scenarios when you're just so ready to fish! We've had some beautiful, dry weather the last several days with fairly mild temperatures. It just looks like the fishing would be great! The problem is that our overnight lows are still near freezing so water temperatures are still well below optimum feeding conditions. This doesn't mean you can't catch fish but you're going to have to work at it. Strikes will likely not come frequently and will be subtle. Water levels are slightly above average but very fishable.
Projected Conditions
Here's the good news. Looking at the forecast, those overnight lows are getting warmer every day. By Wednesday and Thursday they will be in the 50's. THAT is when your water temperature will start warming up! I think fishing should start getting pretty good on Thursday and hopefully continue for at least a few days.
Rain moves in on Friday but should only cool down a bit. As long as we don't get huge amounts, we should be in pretty good shape on through the weekend. Just remember, streams are pretty full now and the ground is still very saturated. It won't take much to spike those water levels. Keep an eye on the gauges – reading stream gauges.
Tips
In general, you want to seek out slower water and you want to fish the warmest water possible right now. Try to concentrate your efforts on the middle of the day, stick to the lower elevations and look for areas that get a little more sunlight. Fishing high water can be tough and it can be dangerous. Keep an eye on those water levels. It's not an exact science but typically, I consider around 2.5′ on the gauge to be the high side of good. Ideally, you want it more around 2′. Between 2.5′ and 3′ might give you a little bit of manageable water in very select locations, but you better know what you're doing. Above 3′ will leave you very little fishable water and is really just unsafe.
Hatches/Fly Suggestions
We are still early in the year and most of what you'll see hatching is dark and small. You may run into the occasional Blue Wing Olive. Small dark stoneflies and caddis may also make an appearance. I would primarily fish dark colored nymphs deep and slow. A black or olive Zebra Midge would be a good bet. I do well with "peacock flies" in the #14 – 16 range this time of year, like Zug Bugs, Prince Nymphs, etc. In the right water, a larger stonefly nymph may entice a nice brown trout.
We're getting closer and closer to Quill Gordon time. I've seen a couple here and there already. As soon as the water temperature gets in the 50's for the better of the day, for a few days in a row, we should begin seeing bigger numbers. Quill Gordon nymphs should be pretty active in preparation for emergence. A #12 olive Hares Ear does a pretty good job imitating them.
Featured Fly