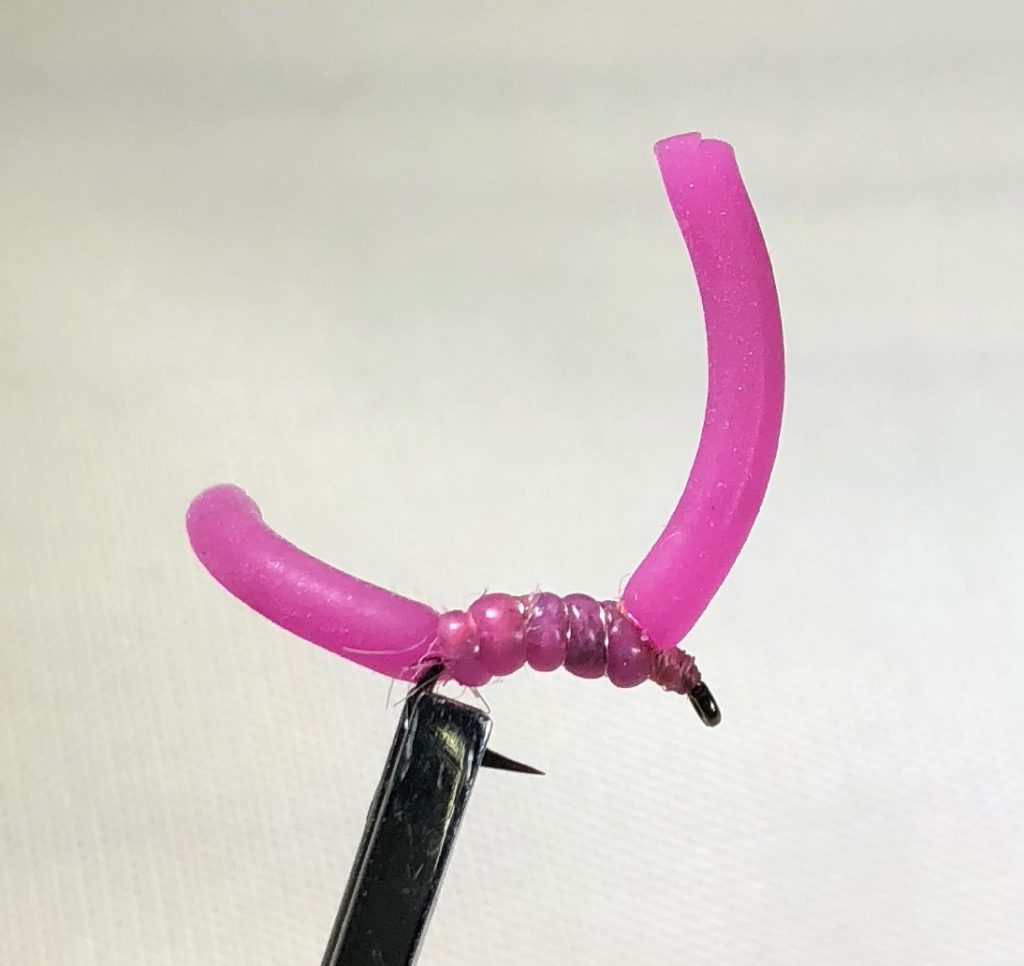 Many fly fishing purists cringe at the idea of fishing a worm pattern. I'm not sure why since a major part of fly fishing is matching the food source of the fish. And worms are a major food source for fish everywhere.
I think it's the same hangup that many traditionalists have with strike indicators. They just don't want to participate in any sort of activity that resembles bait fishing. I suppose that fishing a worm pattern under a strike indicator is about as close to bait fishing as you can get. However, when you really think about it, it's no closer to bait fishing than using a Prince or a Pheasant Tail. It's not as if the worm is real, or even scented. In either situation, you're using an artificial imitation of a food source to fool a fish.
The San Juan Worm has been the main target of ridicule for many years. It gets its name from the San Juan River in New Mexico, where it imitated the many aquatic worms in this river. But worms are not isolated to the San Juan River. They are abundant in nearly every body of water, even more so where softer, muddy banks exist.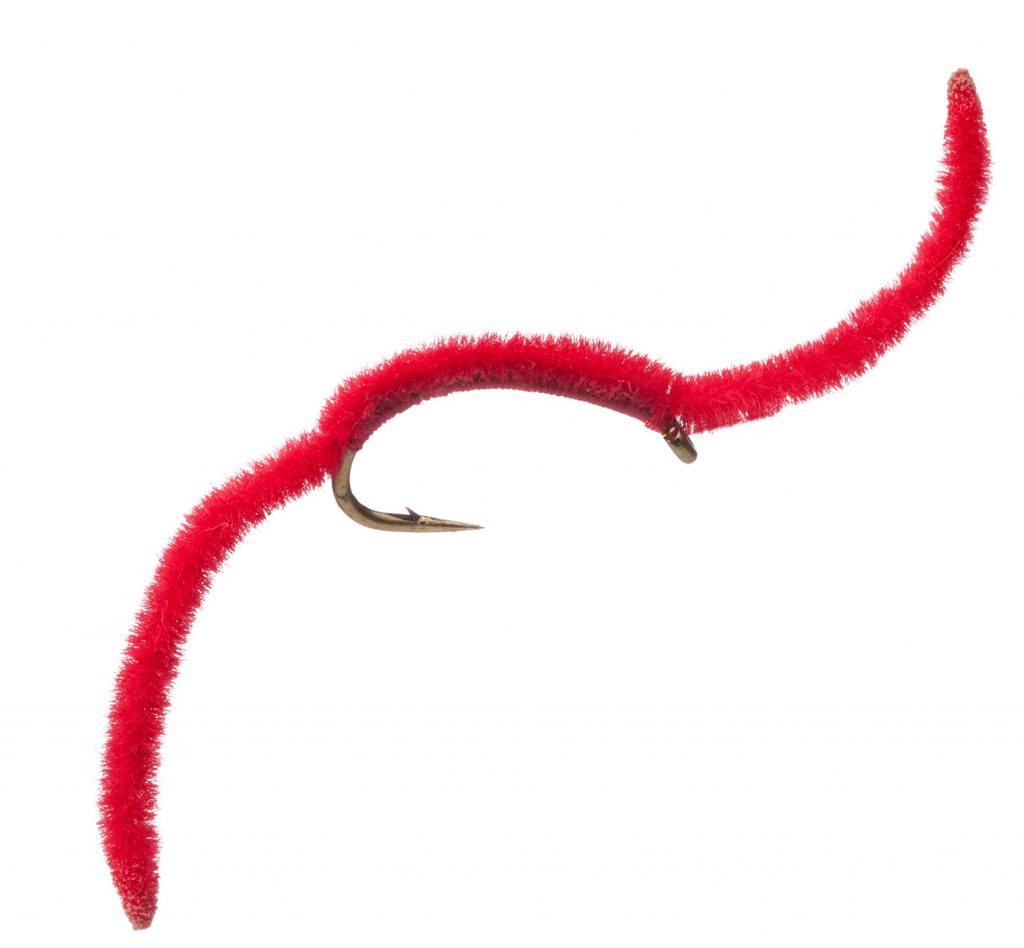 Worms tend to burrow in muddy banks and when water rises, it floods worms out of those burrows. We see the same thing at our homes. After a good rain, you see an abundance of worms found on the pavement. They were flooded out of their homes. Worms that live in a river bank don't end up on the driveway when their burrows are flooded. They end up in the river and fish seek them out.
Worm patterns can be intermittently effective anytime. But the best time to fish them is during, or just after, a good rain when the water level rises. In essence, you're matching the hatch in these situations. Again, isn't that the idea? So, in freestone streams like the Smokies, these changes in water levels are periodic. But on tailwaters like the San Juan, changes in water levels are daily.
The Squirmy Worm is not exactly a ground breaking fly pattern. You use the exact same technique as a San Juan Worm with a different material. Traditional SJW's used vernille or micro chenille for the body. The Squirmy Worm uses a rubbery material which makes it more lifelike.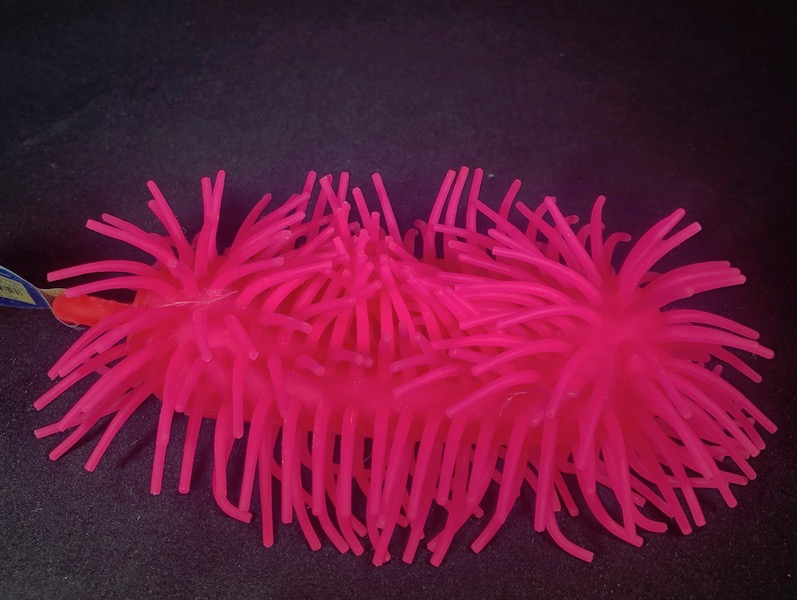 I've tied them for years, long before Squirmy Worm was in the fly fishing vocabulary. Many fly tyers have. But what is now mass marketed as Squirmy Worm material didn't exist. We used things like rubber tentacles off of children's toys. They worked great, but the new material is made for fly tying and allows for longer, more uniform bodies.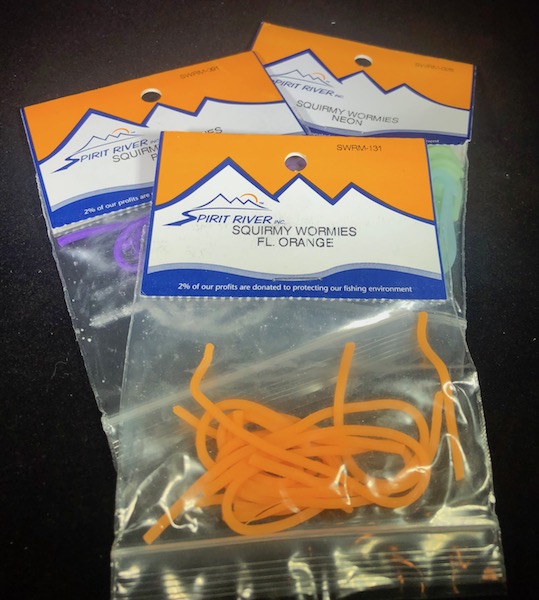 The Squirmy Worm is available in a number of different colors. Pink and red are my two favorites. And you can get them with or without beads. In either case, note that the rubbery material of this pattern can give it sort of a neutral buoyancy when using minimal weight. If you really want to get it down, you may have to use a little more weight than normal.
For you fly tyers, it's not a complicated pattern to tie. However, the Squirmy Worm material can be a little awkward to work with, as it rolls on the hook. It's also easy to cut through the material with fly tying thread. There are a few ways to deal with that. My preferred method is to apply a small amount of dubbing to the thread before wrapping around the rubber material.
It's ugly and it's trashy, and it very well may be one step away from bait fishing. But it sure does catch fish!

Squirmy Worm
Hook: TMC 2457 #16-1
Thread: 8/0 color to match body material
Dubbing: Dry fly dubbing to match body color
Rib: Fine copper wire
Body: Squirmy Worm material