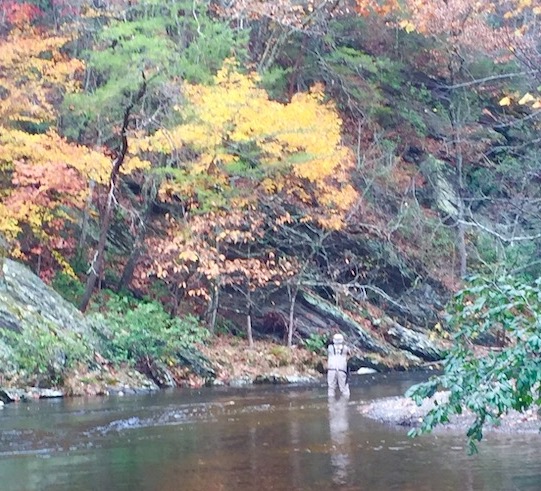 Smokies
September was a tough month. Our rainfall totals for the month were a micro-notch above zero, and it was one of the warmest Septembers on record. Guide trips went surprisingly well for the most part. For folks willing and able to hike 2-3 miles in, the fishing was pretty productive. For those limited to roadside destinations, things were quite a bit slower.
October will definitely start right where September left off. We should see 90's for the first week but looks like things may begin easing into fall-like temperature after the first weekend. But if history is any guide, stream levels won't see any improvement. Most years, we don't begin seeing significant rainfall again until November.
So plan on being stealthy. Plan on longer tippets. Plan on smaller flies. They're going to be a challenge! Fly patterns with orange, tan or rust coloring are always a good bet in the fall. We also tend to see more caddis this time of year, so caddis specific patterns or any generic down-wing pattern like a Stimulator should be a good choice.
Clinch
The Clinch is showing signs of improvement. Weekend flows have been pretty good for wading and weekdays are starting to get more consistent. Of course, that's always subject to change at a moments notice! As usual, midges are the main course.