In the wake of our recent heat wave and drought conditions in East Tennessee, I've been hearing the same question that always surfaces after a severe weather event…. the same questions that came up after out flooding in February 2019. What does this do to the trout? It depends. It depends on the fishery and it depends on the fish.
First, let me clarify that what I'm going to talk about here is severe conditions. For instance, a few hot days and a little bit of low water does not constitute drought. Those conditions have to persist over a longer period of time. Similarly, a few days of high water doesn't equal severe flooding. What we've had this February (2019) is severe flooding.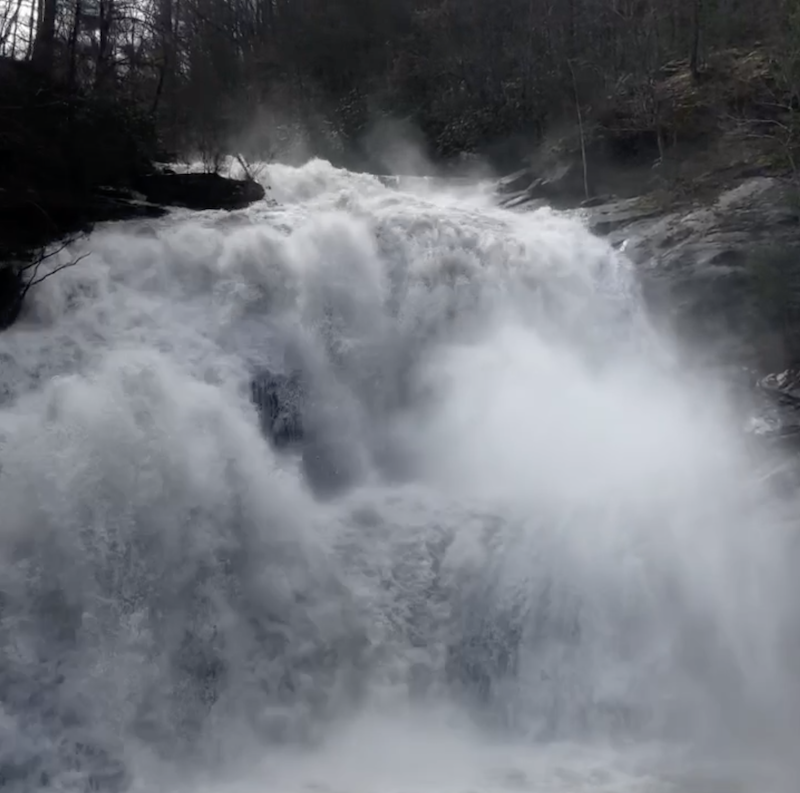 In general, when you get severe conditions as described above, you're going to lose some fish. A major drought is harmful to all trout but tends to impact the bigger fish. Low, hot water depletes oxygen and bigger fish require more oxygen. A major flooding event will have the greatest impact on younger, smaller trout because they don't know where to go. Stocked trout are also very vulnerable to high water events for the same reason young wild trout are. They just don't know what to do.
Nearly 20 years ago, we had a major flood and were catching large brown trout around the picnic tables at Metcalf Bottoms. However, I should point out that it wasn't a guide trip. Rather, it was a group of very experienced Smoky Mountain trout fishermen who all knew the area VERY well. In other words, don't try this at home! But the point is, the bigger, older wild fish knew where to go to get out of the heavy currents. In that case, it was under a normally dry picnic table!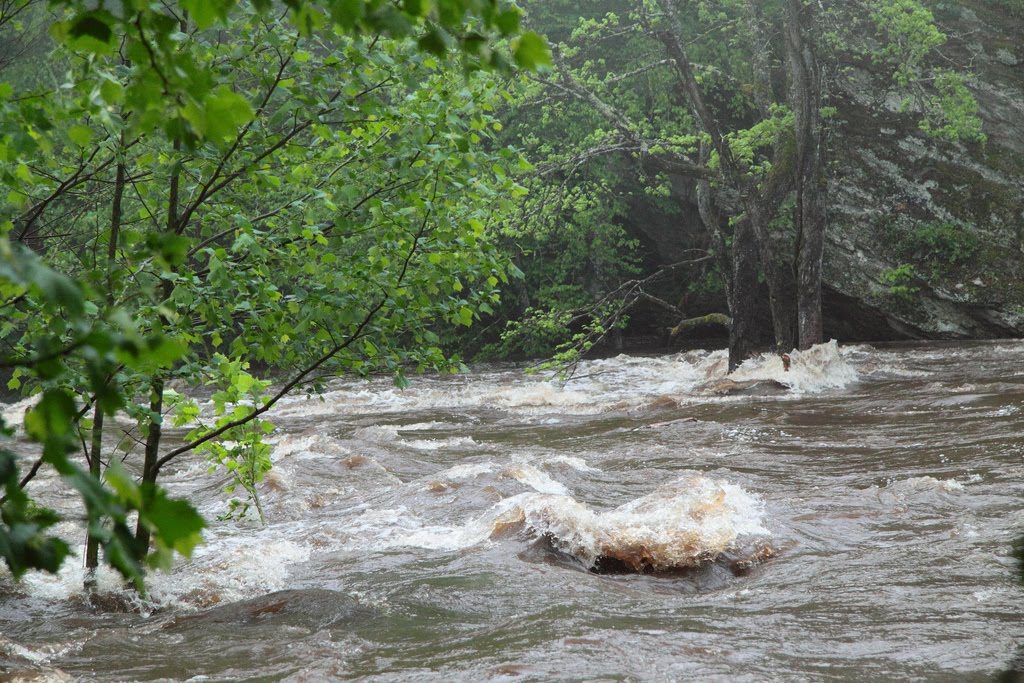 So, you are absolutely going to lose some fish, maybe a lot, when these sorts of things happen. For some fisheries, it can be devastating. In a small, stocked stream, you may have some really crappy fishing until they stock again. For the Smokies, it tends to be a good thing in the long run.
As I've discussed before, the streams in the Smokies are very healthy as far as fish populations, but they are nutrient poor. Nutrient poor streams have a far less dense population of aquatic insects. When you have trout streams with very healthy fish populations but an inadequate food supply, you end up with a lot of small fish. So, when you get a major drought or flooding event that "thins the herd," there is more food for the survivors and they get bigger. In the Smokies, this is especially true for the rainbows and brook trout.
Years ago, we had a major drought in the Smokies. Prior to the drought, we averaged 4000 fish per mile. Following the drought, the number dropped to an average of 2000 fish per mile. Half of the fish were gone! Local fishermen learned about this and started pulling their hair out thinking fishing in the Smokies was going to be terrible.
Instead, in the year or two after the drought, they found that they still caught about the same number of fish they always did, but the fish averaged an inch or two bigger. After all, you're only going to catch so many in a pool before you spook it. So, you may only catch six fish out of a pool whether it has fifty fish in it or one hundred.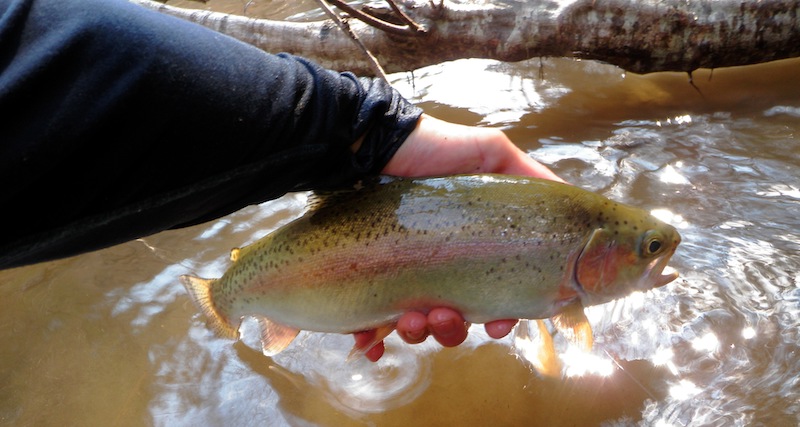 The impact drought has on fish size is not usually apparent for a year or two. But the impact that floods have on fish size are often more immediate. You tend to find noticeable differences that same year and significant differences the following year.
In other words, if you fish the Smokies this year and next year, don't be surprised if the rainbows you catch aren't a little bigger!