Note: This is a "guest column" generously provided by the good folks at Riversmith!
The solution to any problem — work, love, money, whatever — is to go fishing, and the worse the problem, the longer the trip should be. – John Gierach
While there is palpable satisfaction in catching an actual fish, fly fishing is a sport taken up by ladies and gents that need some space to breathe and some time to think. It certainly doesn't hurt their chances of having a good time if the place he or she is wetting their line is beautiful and chock full of fish.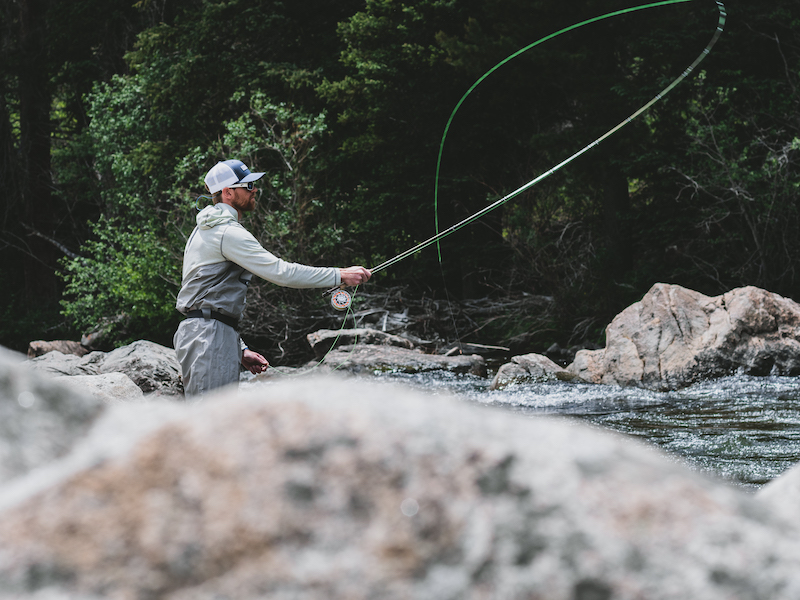 For the best chances of having yourself an ideal trip, it requires a little thought up front. Whether you are traveling by plane or car, the more preparation and consideration you put into how you will get there, what gear will accompany you, and how you should pack that gear, the more time you can spend in the moment, with the fish.
Plane Travel- Don't Forget to Smile at TSA
Good manners, common sense, and doing a little homework goes a long way, and they go even further in the presence of a TSA agent. Above all else, humble yourself and remember that you are not above a TSA agent and they can make or break your trip before it even starts. While it may say on their website what fly fishing gear they will allow and what they will not, it will do you absolutely no good to debate or argue. Ultimately, every agent's discernment varies from their comrades. Know that going into your experience at the airport and pack accordingly.
What exactly does that look like? Let's take it item by item.
Item No. 1- Fly Rod(s)
According to the TSA website (which might not be a bad idea to visit before you pack for your trip), you may pack your fly rods as your carry-on or in your checked bag. That said, it's best to take an extra minute or two and look up your specific airline carrier to ensure your rod fits within the size limitations they state.
They design most fly rod tubes to fall within the airline's parameters, but double checking will make boarding your flight all the easier. If you don't have a fly rod tube and don't have time to purchase one, your safest bet is to pack your fly rod in your large checked bag with plenty of padding. When it gets tossed about like it inevitably will, the shock and rough treatment should make no difference to your fly rod if it's properly padded in your checked bag.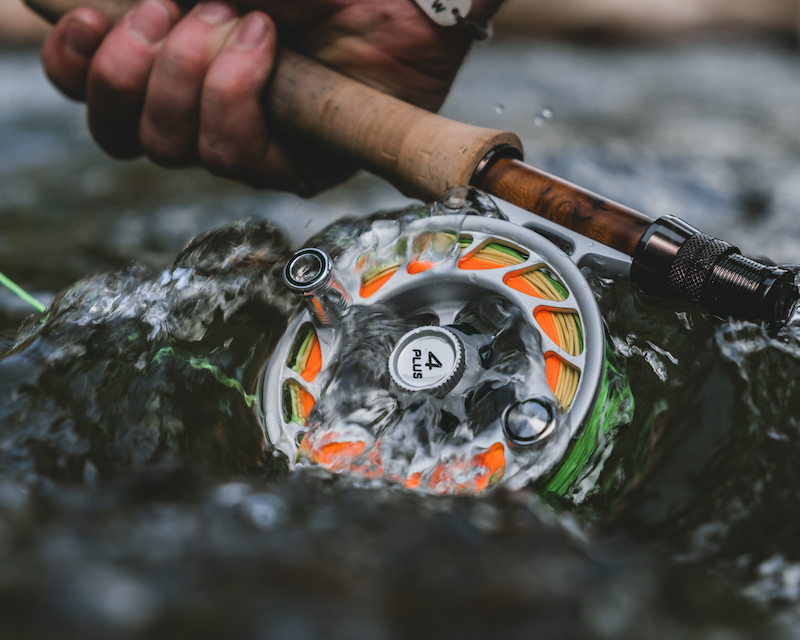 Item No. 2- Fly Reel(s)
Fly reels are fairly easy to get past TSA with no gripe, since none of their components are dangerous. But there are a couple points with reels worth keeping in mind.
Save yourself a potential headache with TSA and remove the fishing line from reels. Pack a not even opened cord of fishing line in your checked bag. Then pack the fly reel itself in your carry-on if it fits; even better, in its original packaging or in a travel reel case. This should easily fit in your carry-on bag, but again, proper padding is always a safe bet.
Remaining Items- Flies and Other Equipment
This may sound like Captain Obvious speaking, but pack any equipment that could be used as a weapon in your checked bag. This includes your flies, knives, forceps, etc. A good rule of thumb is if it could hurt someone or raise a TSA eyebrow, it does not belong in your carry-on period.
To save yourself some prime real estate, only pack what you need; in fact, there are items you need that can most likely be purchased at your destination such as sunscreen, insect repellent, personal hygiene items, etc. that are not critical in your pack.
But if you pack smart and have the room in your luggage, you may be able to bring everything you need. Start off with what is absolutely necessary in order to fish (weather appropriate clothing, your fly rod, reel, line, lures, and net). After that has all made its way into your pack, consider waders, wading boots, sunglasses, a hat, medical supplies, and so on. If it can't catch you a fish and doesn't fit, consider going without.
And finally, look for luggage that makes it easy to separate your fishing gear that will get wet from the rest of your pack. Luggage made from strong, high-denier nylon material, with durable wheels, and big enough to carry all your equipment but small enough to fit within airline parameters will make traversing the airport a breeze.
Car Travel- Drive Like A Veteran Fishing Guide
There has to be a fair collection of snack wrappers and crushed plastic bottles. The odor should be a mix of salami and skunk. — Mike Schmidt
Alright, so maybe you don't want your vehicle to smell like a fly fishing guide's, but it should definitely function like one. Although you may not be in the financial or logistical position to purchase a vehicle tailored to your fly fishing addiction, you'll want to pick fishing destinations your vehicle can easily get to.
If you are in a position where you can consider a vehicle that suits your fishing needs, bar none, it has to be off-road with a high clearance. You wouldn't bring a knife to a gunfight, so don't take a Kia Soul to a switchback-filled, rocky as rocky roads get fishing spot.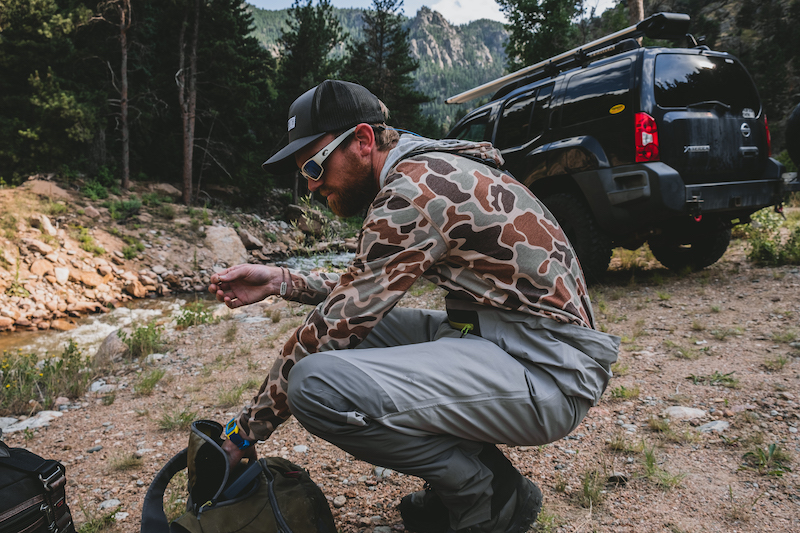 Now once you've got a vehicle that can get you there (and back) there's a few accessories definitely worth considering to keep your gear organized and protected. A tailgater organizer is so handy and can prevent hooks from being caught on your vehicle interior or carpet, and keep all your tiny equipment from getting lost or thrown around the vehicle. A plastic bin that fits in the trunk or hatchback of your vehicle for waders and wade boots is also super handy to have.
Speaking of items that will inevitably get wet, an accessory often overlooked until you're covered in mud and water and trying to get back into your vehicle are some weather tech floor mats. Although you won't be driving or riding in your wading boots or waders, that mud-soaked gear needs somewhere to go. If you don't have room for the plastic bin previously mentioned, some weather tech floor mats lining the entire vehicle floor will keep things in easy-to-clean up condition.
And finally, you can keep it greatly old-school and pop your fly rod in the bed of your truck fully assembled, or you can protect your precious rod and look into a fly rod roof rack like the Riversmith River Quiver. Not only can a River Quiver accommodate several fly rods, all varying in weights and lengths, but it's highly shock absorbent frame and horizontal case cover and locking mechanism protect your fully assembled rod, saving you room in the cabin and providing peace of mind.
Don't Be Such a Greenhorn… or at Least Don't Travel Like One
You can overthink your fly fishing trip and potentially rob some fun from the experience, but you can definitely under think your trip and ruin it. For traveling with your gear, whether it's by plane or car, pay a little attention and protect your gear. Put a little money from your wallet into accessories that will protect the investment you put into the hobby so you can pursue it more frequently.
Don't be such a greenhorn… or at least don't travel like one. Safe travels and happy casting!