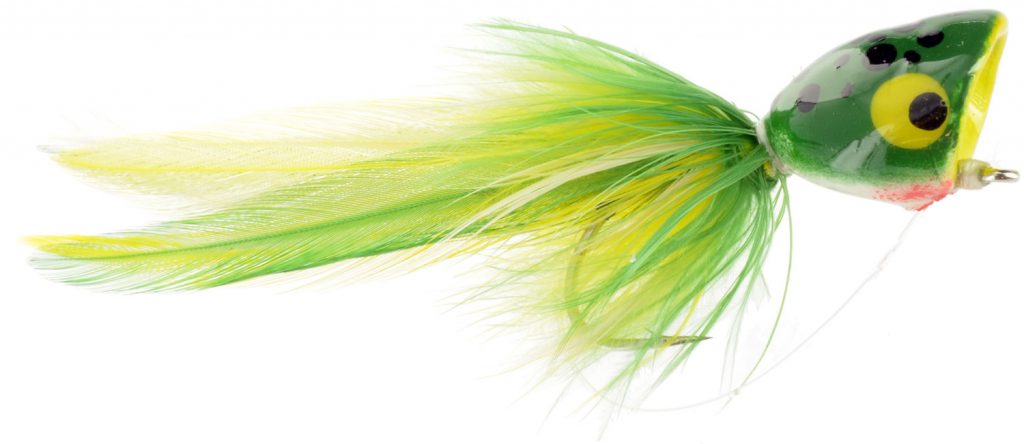 A popper, or popping bug, is a type of topwater fly commonly used for warmwater species like bass and bream. Unlike the often delicate and diminutive dry flies used in trout fishing, poppers are typically bright and robust. While topwater trout flies are commonly designed to discreetly drift down a feeding lane, popping bugs are designed to make commotion.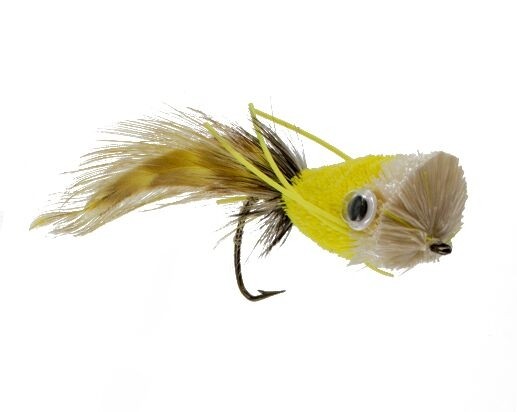 Poppers are most often made with a hard, cork body but more and more frequently are being constructed of foam. Softer variations are also made by spinning deer hair on a hook. The hair is tightly packed and trimmed to shape. Using different colors of deer hair allows for some pretty cool color and design variations. However, color and design variations can also be achieved on cork and foam poppers with paint and markers.
What they all have in common is a flat or cupped "face" and a body that usually tapers slightly, getting smaller toward the rear of the hook. When fishing with them, the idea is to pull your line with a short, quick motion that jerks the fly abruptly. As a result, the flat or cupped face of the fly will make a "pop" on the water.  A popper could certainly resemble some sort of insect, but most often it is designed to suggest a struggling baitfish.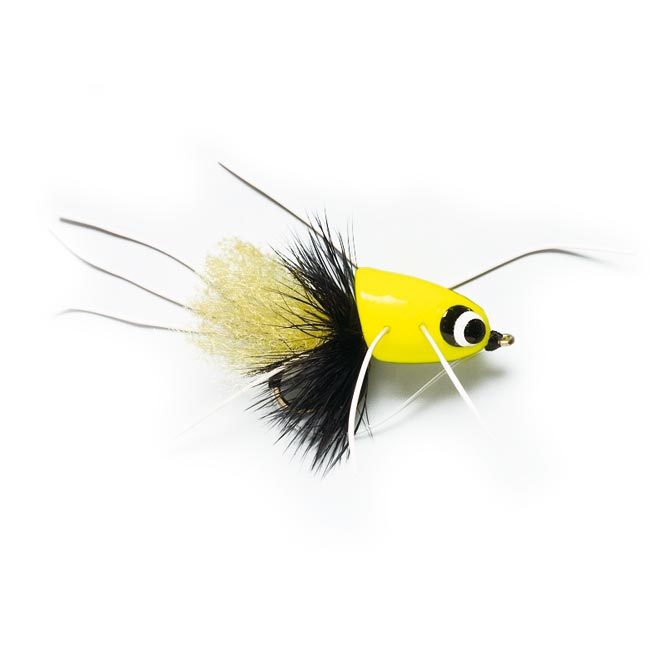 A diver or slider is frequently lumped into the popper category. However, while made with similar materials, these have more of a bullet shaped face. The body tapers in the opposite direction of a popper. You use similar fishing methods with this style of fly but when the line is pulled toward you, the bullet head causes the fly to dive or erratically slide through the water.